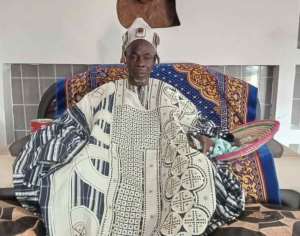 On behalf of Gonjaland Association UK and Ireland, we wish to extend our warmest congratulations on the ascension to the throne of HRH Jira Tulwewura Soale Mbemah Amonebafe Borenyi I as the new King of Gonja Kingdom. We are thrilled to hear the news of His enskinment and wish to express our heartfelt support for His Majesty's reign.
As an association that is deeply committed to the welfare and progress of our nation, we are excited about the prospects of the new era that His Majesty's reign will usher in. We have no doubt that His Majesty's wisdom, vision, and leadership will inspire us all to work together towards a more prosperous and peaceful future.
We pray that His Majesty's reign will be blessed with success, prosperity and happiness. May His Majesty's leadership bring peace, progress and unity to Gonjaland and its people. We assure His Majesty of our full cooperation and support in this noble endeavour.
Once again, congratulations on your enskinment, Your Majesty. We look forward to witnessing the great things that Your Majesty's reign will accomplish.
Sincerely,
Rashid Seidu
PRO Gonjaland Association UK & Ireland