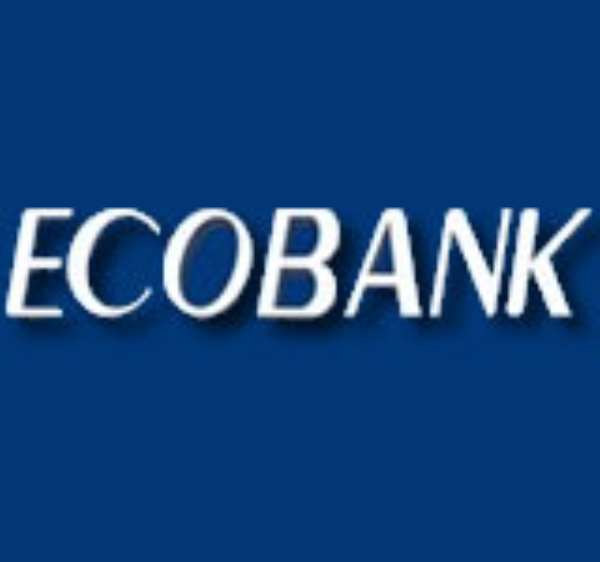 A WESTEC security officer and an employee of Ecobank Ghana Limited have been arrested for illegally unlocking the Automated Teller Machine at Osu RE Branch of the bank and stealing 65 million cedis from it.
Bank sources said the theft brought the amount of money so far lost by the bank through such tampering with the machine to 315 million cedis.
The suspects-Hubert Kyeremeh, 26, the worker of the bank and Dennis Kornyo, 30, the WESTEC security officer stationed at the bank-were arrested following police investigations.
The Osu District Police Commander, ASP James Annor said the case was reported by the Osu Branch Manager of Ecobank, Kwadwo Benneh.
The police then proceeded to the bank for investigations which pointed in the direction of the two persons- the one in charge of the combination of numbers which was not known to the others and the one who kept the keys to the machine.
ASP Annor said the police detected that there had been no break in and that the machine and the keys were also intact yet the money was missing.
Consequently, scientific evidence was gathered by taking the finger prints of all staff of the branch and the men from WESTEC who were on duty there on the day of the incident.
He said finger prints on the machine were also taken and sent to the Criminal Investigations Department Headquarters of the Ghana Police Service for analysis while the two custodians of the machine, Charles Mantey Dzediko, 36 and Hubert were also picked to the police station for questioning. They were later granted police enquiry bail.
He said the results of the analysis indicated that the finger prints of Hubert and Dennis appeared most on the machine explaining that the two were arrested but both denied any knowledge of the theft.
However, following intensive interrogation, Dennis told police investigators that Hubert had informed him that a lot of money had been lost through the same means but the bank did not take any action and only wrote it off.
The commander said investigations by the police revealed that the latest case was the fourth time last year that the machine was tampered with and money had been stolen from it.
He said it was discovered that more than 250 million cedis had been lost on the first three occasions but because cooperate considerations the bank was mute over it.
Further investigations are continuing, after which the two will be put before court.
Source: Daily Graphic