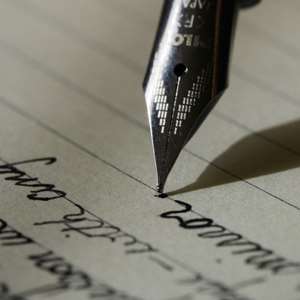 The tiny African nation Gambia has recently been in the news due to the unfortunate deaths of 70 children from July to September, reportedly connected to four paediatric cough syrups made in India. In September, Gambia's Government opened an investigation into the deaths of children. And in October, WHO (World Health Organization) Director-General Tedros announced that the spate of child fatalities in Gambia was caused by four contaminated cough and cold syrups produced by Maiden Pharmaceuticals, India. In addition, the WHO issued a warning and forced the Gambian Government to remove Maiden Pharma's pharmaceuticals from the market, produced in India.
Immediately after the news, Dr S Jaishankar, Indian Minister of External Affairs, sent his sincere sympathies to his Gambian counterpart Dr Mamadou Tangara, the Minister of Foreign Affairs of Gambia. He emphasised that the case is under careful investigation by the proper authorities and pledged to keep in touch. The event was also reported to India's top regulatory authority, Central Drugs Standard Control Organization (CDSCO), which immediately launched an inquiry and removed control samples.
In addition, the Indian Government set up a committee of four specialists to provide recommendations for future action after considering and studying the negative event reports, causal links, and other associated details supplied by the WHO. The manufacturer of the medicines, Maiden Pharmaceuticals Ltd, also fully assisted the WHO with its investigation.
Even before the claim of fake Indian medicines was to be proved or confirmed by the Gambian authorities, several articles came up blaming India's pharmaceutical industry as a whole, with titles such as "India fast turning into 'global pharmacy of fake medicines. This opens a question that why WHO was in such rush to blame India made medicines for the deaths in such rush.
Following WHO order, the Gambian Government recalled all the medicines containing paracetamol or promethazine syrup and launched an enquiry. On 31st October, after the tests were done, Tijan Jallow, an official with Gambia's Medicines Control Agency, the country's drug regulator, stated that the exact cause of the deaths had not yet been determined." He commented and added that the test results of the medications that the kids took found to be safe. Now, this finding by the Gambian authority creates an interesting twist to the story.
It is a known fact that in several African nations, there exist multiple rackets circulating fake Indian medicines. Some of these may have been made by unregistered manufacturers in India, who would make drugs based on the prices paid for the drug, without any concern for the quality. But, there are also cases where rival companies from other nations have manufactured fake medicines using Indian brand names and dumped them in African markets where Indian pharmaceuticals are well-respected.
As a matter of fact, India has begun fighting to counter claims of India-made counterfeit drugs since more than a decade. Earlier in 2009, India was accused of supplying counterfeit anti-malarial generic pharmaceuticals to Nigeria. Upon enquiry, it was revealed by the National Agency for Food and Drug Administration and Control (NAFDAC) of Nigeria that the counterfeit medicines with `Made in India' label were, in fact, produced in China. It was also revealed that considering the size of the seized consignment, there is a high possibility that many other African countries are using these wrongly labelled fake medicines.
India is the leading supplier of low-cost generic drugs to Africa. India provides Africa with 45 per cent of all generic medicines. According to recent research, 20% of India's $17 billion in pharmaceutical exports is Africa bound. Over the past ten years, India's pharma exports to Africa and the world have more than doubled to reach $24.5 billion in 2021. Very recently, PM Modi emphasised that the world has come to trust Indian pharmaceuticals and that India could be referred to as the "pharmacy to the world." Now, these unfavourable reports about the efficacy and security of Indian medicines are clearly an attempt to tarnish the reputation of the industry.
Undoubtedly, there are many multinational firms would look to discredit India and label its drugs as substandard, so that they would have greater access to the African markets. India is already a significant player in pharmaceuticals in Africa and more so in the Gambia, as a large chunk of medicine in the Gambia comes from India. India has started taking adequate steps by addressing the specific challenges. However, even before the case is adequately investigated, this flurry of accusations seems to be done specifically to hurt the nation's image as a supplier of low-cost generic medicines to the rest of the world.
It is possible that the medicines were actually adulterated. And Indian government has started working on the lacunas of regulation and taking adequate corrective measures. But then, this can also be an aberration, and only the final result of the investigation will reveal the exact reason. However, no matter the result, the incident should serve as a red flag for India. No matter who or what is behind this accident, the culprit must be found and duly punished.
The relationship between India and Gambia, including in the pharmaceutical sector, has a promising future. Therefore, India must act proactively to prevent any backslide of this strong bonding. It is evident that India needs to reconsider its approach to conducting trade and commerce with nations where it is seeking a solid presence and be extremely cautious going forward. But most importantly, India must not lose the friendly Gambia over this unfortunate mishap.
While we talk about economic growth and development in Africa, without investment in health care, economic development is not possible. Given the importance of India in providing medicine to Africa, it is important to enhance collaboration between Indian health care providers and African partners in areas such as capacity building, the establishment of hospitals and investment in telemedicine. India partnership with Africa on healthcare has a long history. India must remain focus to continue that history as a win-win for both the continents and for the pharmaceutical industries to grow. This partnership will ultimately benefit the African patients. And no stray incidents should derail India's healthcare collaboration with Africa.
The author is a Senior Research Associate with the Vivekananda International Foundation and doctoral scholar at Jawaharlal Nehru University