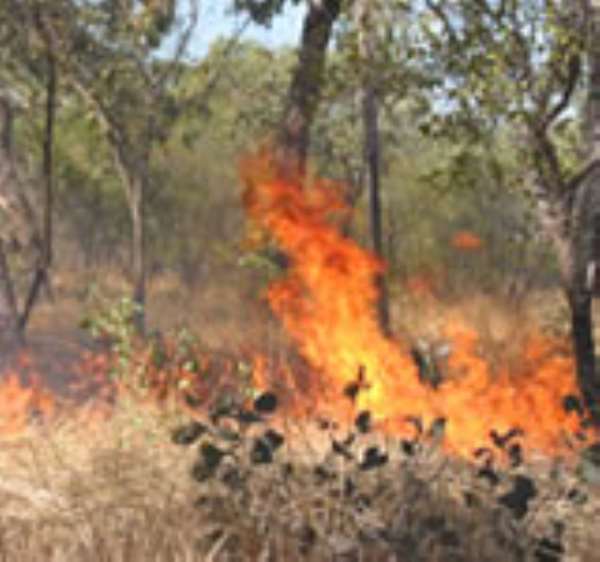 Nana Joseph Ackesson, the Chief of Atabooso, a farming community in the Techiman municipality, has urged farmers in the area to engage fire volunteers in preparing their farm lands to check bushfires.

Addressing a section of the people who called on him at the palace to wish him seasonal greetings, Nana Ackerson advised farmers to prepare fire belts around their farms with the help of fire volunteers to check against its destruction by bushfires.

Nana Ackesson cautioned them to be extra careful on how they handle naked fires since they lived in thatched houses and advised them to ensure that all fires in their homes were put out before they leave for their farms.

He reminded them that the bye-law against group hunting was still in force and warned the youth in particular not to embark on such expeditions as they could be arrested and prosecuted.

The chief urged the people to promote love and cooperation and to also actively participate in communal labour to develop the area.

Nana Ackesson commended the government for another successful year of peace and stability, and called for stable prices of food crops to encourage farmers in their economic activities.

He explained that low prices of crops such as maize and yams made the farmers to lose after spending huge sums of money on their farms.
Source: GNA