Truck runs over driver's mate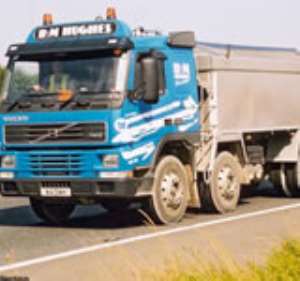 Kofi Eric, a 25-year-old driver's mate died on Monday in Sunyani when a tipper truck ran over him when he attempted to board it.
Inspector Kaakyire Anane of the Motor Traffic and Transport Unit of the police in Sunyani told the Ghana News Agency the incident happened when Eric attempted to board the truck that was in motion.
The deceased tried to step on one of the back tyres to board the truck but could not get a firm grip and he fell. The truck, driven by Mr. Kwame Badu, 36, who did not see what was happening, ran over him.
The driver has been placed in police custody to help in investigations.
Source: GNA