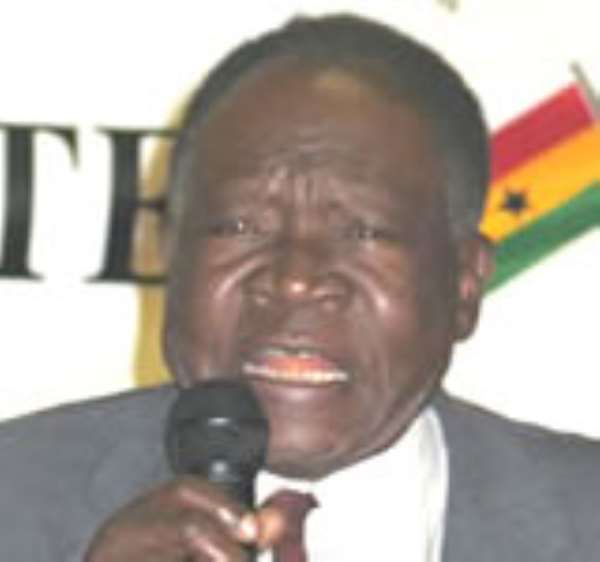 Retired Diplomat, Mr K. B. Asante, on Monday said in Ghana's attempt to cultivate good international relationship, she must not forget about her national interests, which were permanent and paramount.

He said Ghana should, therefore, not be subservient to any power or group and that though foreign friends should be cultivated, there were no permanent friends in international relationship rather it was the national interests which were permanent.

"Today there is only one super power. She is helpful to Ghana and we should be grateful for this. But we should realize that she pursues her perceived interests with determination and some ruthlessness."

Mr Asante was presenting a paper on: "Fifty Years of Ghana's Involvement in International Affairs" at the 58th Annual New Year School Organised by the Institute of Adult Education of the University of Ghana, Legon.

He said domestic interests influenced a nation's involvement in international affairs but at present Ghana's economy was weak and as such relied a great deal on donors to balance her budget.

This posture had to be maintained while she tried to stand on her own and adopt the appropriate policies.

The Former Diplomat said; "the past beckons us to be faithful to the fundamental essence of the policies, which have sustained us for the past 50 years. We have on the whole pursued a national all-party foreign policy and we should continue to do so".

He said while Ghana tried to understand and to appreciate the interests and motivations of major world players, she should be committed to the African Union and Economic Community of West African States (ECOWAS); enlarge her influence in international affairs and protect and promote the national interests.

"Immediately we should try to bring peace to the ECOWAS Region; help to solve disputes and stop active conflicts and be faithful to the essence of policies adopted at independence and which we have followed within the AU, the Commonwealth, the UN and other international organizations" he said.
Source GNA