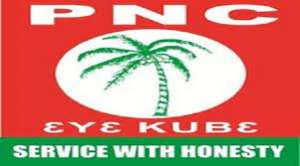 The Peoples' National Convention (PNC) to hold its National Executive and the Flagbearer Elections by December 2023 in the Northern Region.
The PNC National Executive Committee (NEC) has therefore formed the Congress Committee, the Vetting Committee, the Fundraising Committee, and the Constitutional Review Committee.
According to the PNC, the formation of the various committees forms part of the party's re-organization efforts and strengthens its structures toward Election 2024.
A PNC Communique issued after the party's NEC meeting at the weekend and signed jointly by Ms. Janet Asana Nabla, the party's General Secretary, and Mr. Henry Haruna Asante, Vice Chairman, and copied to the Communication for Development and Advocacy Consult (CDA Consult) in Tema stated.
The PNC also directed all Regional and Constituency Leaders of the party to continue with internal elections in all constituencies from March to May 2023.
According to the party's modalities for revamping and strengthening its internal structures for Election 2024, regional elections shall be held from June to August 2023.
The party also extended an olive branch to all aggrieved members to come back for the good of the party and for the realization of its objectives to redeem Ghanaians from economic challenges.
The PNC NEC also during the meeting discussed reports from the regions and that of the Head Office.