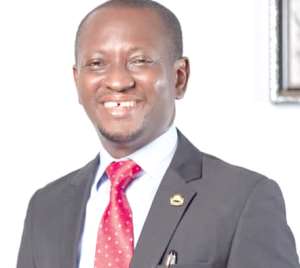 Tuah-Yeboah Foundation, a non-profit-making organisation, has donated an undisclosed amount of money to the Bishop Lemaire Anglican Primary in Sunyani in support of adolescent and reproductive health education among the female pupils of the school.
The donation formed part of a series of similar assistance offered by the Foundation to cushion people, especially the less-privileged in society.
Mr. Kingsley Kusi Appiah, on behalf of the Foundation, made the presentation to the Headmistress of Bishop Lemaire Anglican Primary, Madam Gifty Serwaa Assiamah, last weekend.
Mr. Kusi Appiah assured the school of further assistance in the near future to improve academic standards, among others.
Madam Serwaa Assiamah, commended the donors for their effort; saying, "this donation will make a crucial difference in the lives of our students."
"We acknowledge and appreciate your efforts at helping our school. We wish you all the best in your endeavours and may the good Lord shower His blessings upon your foundation", she further said.
Tuah-Yeboah Foundation, which is run by Lawyer Alfred Tuah-Yeboah, the Deputy Attorney-General and Deputy Minister of Justice, mobilizes support from individuals and organisations - both within and outside Ghana - for deprived communities in and around Sunyani periodically.
During the last Christmas and New Year festivities, the Foundation presented several quantities of clothing and footwear to the residents of some communities near Sunyani.
The items included school bags, sets of jerseys, tracksuits, casual wear, cardigans and a variety of footwear including boots, among others, valued at several thousands of Ghana cedis.