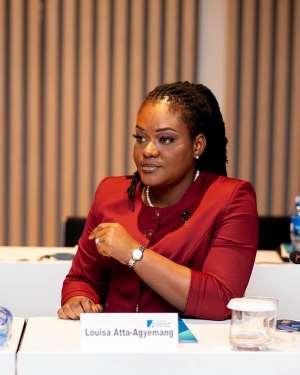 H.E. Louisa Atta Agyemang, DUA Chairperson
The Democrat Union of Africa is set to join other international observers to monitor this year's Nigerian general elections slated for 25th February 2023.
The Democrat Union of Africa which is a political alliance of all Center-Right political parties on the African continent has also expressed concerns over the need for the Independent National Electoral Commission to continue to create a leveled grounds for all stakeholders in the elections.
In a statement signed by the Union's Chairperson, H.E. Louisa Atta Agyemang, DUA sent it goodwill message to Nigeria stating, "The Democrat Union of Africa on this Day Wednesday, 22nd February 2023 wishes to communicate its well-wishing message to the good people of the Federal Republic of Nigeria on the country's upcoming general elections."
The statement called on the security operatives to be professional in the discharge of their duties to protect the peace of the country.
It further added, "The security operatives are expected to exhibit high level of professionalism in their efforts to provide security support to all and sundry and ensure that Nigeria enjoys peace before, during and after the elections."
The delegation from the Democrat Union of Africa is expected to be in Nigeria from 21st February to 28th February 2024, during which they are expected to tour some polling centers.