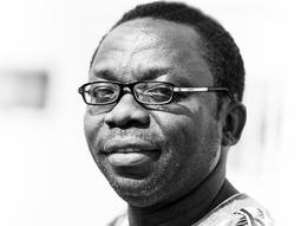 The Advocacy for Alleged Witches calls on the president of Zambia, Hakainde Hichilema, to take necessary measures to stop the attack and persecution of persons accused of witchcraft in the country. This call has become necessary following a recent case where an accused person was attacked and buried alive at a funeral. According to a news report, a mob severely beat a village head, Mr. Ndauti, after accusing him of bewitching the son-in-law who died last year. Following the death of his son-in-law, the family decided to conduct a local ritual known as Chikondo or magical moving coffin. People believe that through this ritual, the coffin that contains the dead body, would move and identify the person responsible for the death. In this case, some people performed the Chikondo ritual, and the coffin led the mourners to the home of the village head, Nduati. According to the report, Nduati was beaten and pushed into the grave. He was buried, along with the man that they said he killed through witchcraft. They described area that this incident happened as lawless due to a lack of police presence. There have been reports of other deaths and mob attacks linked to the Chikondo ritual in Zambia before now.
In 2017, Chikondo ritualists assaulted two elders on the suspicion that they killed a young man through witchcraft in the Northwestern province. The elders sustained injuries, one of them was hospitalized. In 2018, the police launched a manhunt for a witch doctor in Kaoma who charged exorbitant fees for magically moving coffins during funerals. A media source says that the Chikondo ritual practice is pervasive in Chikankata, Neganega, and Mazabuka districts in the Southern Province. It explains that during a funeral procession, charms that was placed in the coffin would lead the pallbearers to the person responsible for the death. The persons indicted are attacked or killed, if they could not escape. The homes are burnt, and the livestock and any other possessions, are destroyed. The police said that since last year at least nine persons had been killed during the Chikondo witch hunting in the country.
The Advocacy for Alleged Witches calls for an end to the Chikondo ritual practice in Zambia. Coffins cannot move, manually or magically, unless by human beings. Dead people cannot identify those who killed them during funerals. The government of Zambia should step up efforts to combat this harmful traditional practice. As the case of Mr Nduati has vividly illustrated the Chikondo practice movtivate people to commit heinous crimes. There should be a significant police presence in areas that are notorious for Chikondo practices. All suspected Chikondo ritualists should be placed on a watch list. All those implicated in past incidents of Chikondo witch hunting, including those who buried Mr. Nduati alive, should be arrested, prosecuted, and punished. Hichilema, please help end witch-hunting in Zambia.
Leo Igwe directs the Advocacy for Alleged Witches.