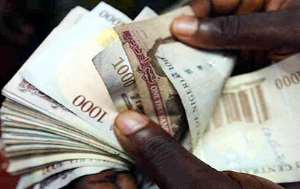 Collaborating with your heavenly help to reclaim the financial circle of life is a beginning stage for fostering the right perspectives toward arrangement and riches and making changes in our individual lives.
In any case, profound books likewise contain a firm and enduring order for rich nations and people to utilize their abundance to help poor people.
Thus, I'm encouraging our companions as a whole, our family, and the worldwide local area to help us in Nigeria since it has generally left us futile, hungry, crushed, and discouraged, in addition to other things. For over a month now, the Nigerian specialists have delivered useless updates on the newly redesigned currency.
Everyone is crying. Petty traders on the streets have shut down and abandoned the streets, as seen in blown-up war zones, with the exception of organized businesses that use mobile phone money transfers or points of service (POS).
The micro-macro paradox of redesigning the currency and making it scarce by making the old ones illegal by February 10, 2023, has not benefited anyone or any business. The worst kind of difficulty is afflicting us.
Despite generally positive assessments at the micro- and macro-levels, we should not underestimate the authorities' capacity to sabotage economic growth and development. And this is where they have left us!
We need assistance from abroad right away. We are dying slowly. Humanitarian aid is most needed right now in Nigeria because people are at odds and almost no one can take money out of the bank, despite the belief that it always prolongs conventional wars.
As a result, the question of whether aid to low-income nations can have a significant impact on their economic development is no longer posed by the baffling policy implemented at the time by the Federal Government of Nigeria.
In Nigeria today, there are numerous armed conflicts in addition to malnutrition, illness, injuries, torture, the harassment of specific citizens, disappearances, extra-judicial executions, and the forcible displacement of individuals.
Local systems' effects on these tragedies must also be taken into consideration: the decimation of lives, the breakdown of financial establishments, the closure of business workplaces, etc.
The capacity for survival of citizens and systems is clearly and eloquently impacted by the unjustified economic hardship imposed presently by the Nigerian state against its populace.
However, Nigerians require aid at this time, and macroeconomic evaluations of aid effectiveness continue to show positive rates of return. Economic and social structures have largely vanished.
Businesses are closing, there isn't much electricity, communications aren't working well, and there have been deaths in protests in some places, with angry citizens touching banks because they won't give them cash.
Everything that was essential has been lost to the nation at present. This disastrous situation is caused by a number of things, including insecurity, disagreements between insurgents and security personnel, and factional conflicts within the FG, but most especially the sabotage of money.
We want you to know that in today's country, different goals will be needed for any aid strategy.
Odimegwu Onwumere,
Director, Advocacy Network on Religious and Cultural Coexistence (ANORACC).
Port Harcourt, Rivers State.
Email: anoracc (at) rescueteam (dot) com
Feb. 21, 2023.

CC:
United Nations
United States of America
European Commission
Foreign Embassies in Nigeria
International Community
Asian and African Unions