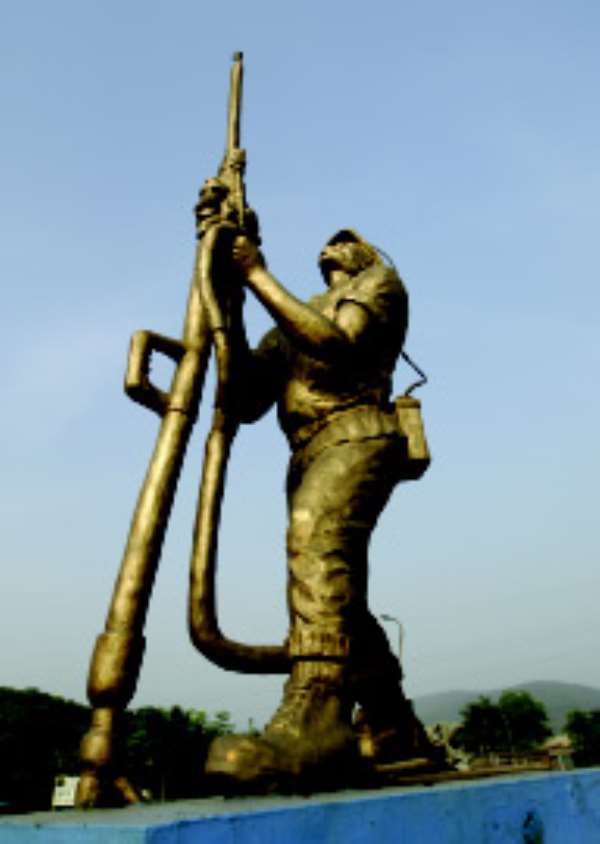 A demonstration planned for Tuesday by workers of AngloGold Ashanti, Obuasi Mine to protest a new payroll software that had engendered discrepancies in workers' salaries and bonuses was averted following an apology by the management of the company.
About 80 per cent of the workforce of the company in Obuasi were said to have had some discrepancies in their salaries for December forcing the union executive to declare the intention for a peaceful demonstration.
Mr Y.B Amponsah, the General Manager in-charge-of Human Resource said that the new payroll software adopted about six months ago was handling large volumes of pay for the first time which resulted in the high level of discrepancies. He said management had since met with the union executive and explained the issue to them and had also written a letter of apology to them.
Workers of the company at the Obuasi Mine, led by the local union last week threatened to stage a peaceful demonstration to protest the pay system introduced by the parent company in South Africa.
According to the workers, the new pay system known as EDICOS, was cumbersome to operate and had led to some anomalies in their salaries.
Calm is reported to have returned to the mine front and work is going on after management's explanation of the issues and the subsequent apology.