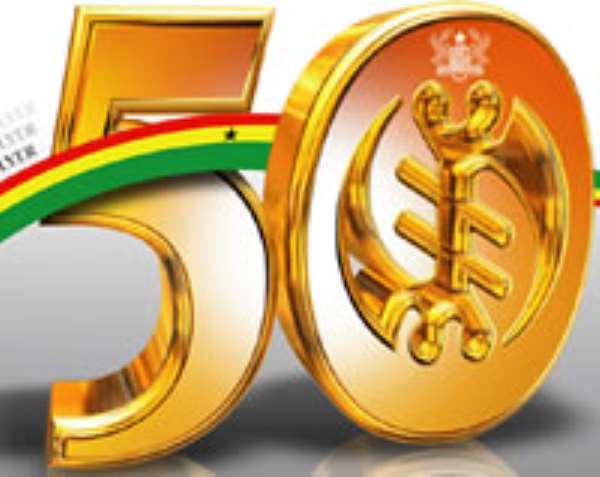 The Anglican Bishop of Kumasi, Right Reverend Daniel Yinka-Sarfo has called on all Ghanaians, especially Christians, to resolve to work harder this year to accelerate the development of the country.

He said there was the need for all to eschew evil, laziness, apathy and indiscipline and pursue all that is good to the glory of God and the nation.

This was contained in a New Year message he delivered at a New Year service at the Saint Cyprian's Anglican Cathedral in Kumasi.

He said the Year 2007 is the 50th Year of a Biblical Jubilee and so Ghana's 50th Year of Independence "is a year of blessing, liberty and progress for Ghana as a nation."

The Rt. Rev. Yinka-Sarfo said, "As Christians, let us take advantage of the unique opportunity God has prepared for us, do His will and thank Him for giving us this good land for our heritage".

He said people should not allow political ideologies and inclinations to divide them in any situation to impede the socio-economic and political development of the country.
"Let us see ourselves as one people with a common aspiration and destiny in all endeavours and in all situations, let us rely on God for solutions to our problems", he said.
In a related development, Reverend Father Mark Owusu, Associate Parish Priest of Saint Joseph's Catholic Church at Mamponteng in the Kwabre District, has said 2007 would be a year of blessings and full of challenges.

He said the year would be a blessing for all Ghanaians since the country would engage in activities that would facilitate the nation's development, create employment for the youth and strengthen the spirit of peace and unity.

Rev Fr Owusu said this in his homily at Saint Joseph's Catholic Church at Mamponteng on the New Year's Day.

He mentioned the country's Golden Jubilee, issuance of national identification card and redenomination of the cedi as some of the activities the country would be blessed with during the year.

Rev Father Owusu urged all Ghanaians to get involved in the programmes and not to play party politics with them.

Rev Father Anthony Oduro Senyah, Chaplain of the Saint Louis Training College in Kumasi, appealed to Ghanaians to be honest, hard working, learn how to love, have courage and hope in life.

Rev Father Francis Amoah told his congregation at the Agona Asamang Catholic Church in the Afigya Sekyere District that they should not begin the year with fear but with conviction and assurance that God would lead them through a successful year.

He told them to let of the agonies, failures, mistakes and disappointments of 2006 and focus on what 2007 has in stock for them.

At the New Edubiase Christ Apostolic Church in the Adansi South District, Rev Joseph Adu told Christians to demonstrate a high sense of commitment in their relationship with God in order to have his blessings during the year.
Source GNA