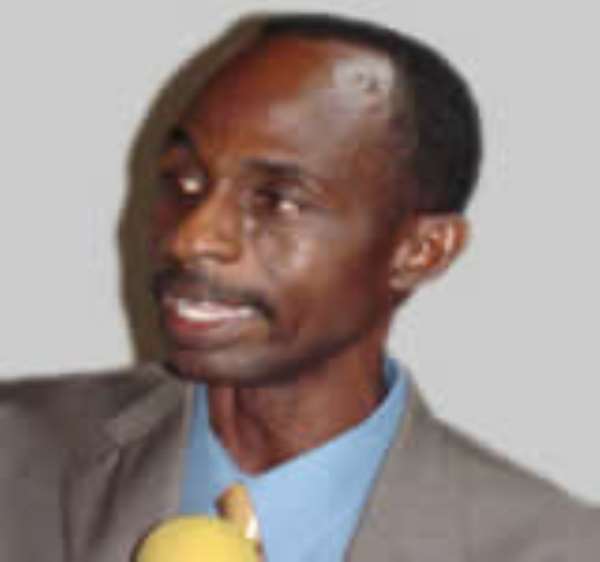 The National Democratic Congress (NDC) on Saturday announced that the party had drawn a programme to interact with religious organizations as a means of expressing gratitude to God.

"We are using the occasion of the festivities to thank God for guiding the party to organise a peaceful Special National Delegates Congress on December 22."

"All that we are saying is thank you God for the protection and wisdom in choosing a presidential candidate who will eventually become the next President of the Republic of Ghana," Mr Johnson Asiedu-Nketia, NDC General Secretary, told the Ghana News Agency.

He said leading members of the party including Professor John Atta Mills, Dr Ekwow Spio-Garbrah, Mr Eddie Annan and Alhaji Mahama Iddrisu will participate in a special Thanksgiving Church Service at Action Chapel on December 31.

Others expected to participate in the service include all national executives, regional executives, Council of Elders, former ministers, Members of Parliament and the rank and file of the party.

Mr Asiedu-Nketia said the NDC had been very religious and would continue to interact, fellowship and seek divine guidance from men of God.

He said leading members of the party worshipped with the Muslim community on Friday and continued with the Saviour Church and the Seventh Day Adventist Church on Saturday.

Mr Samuel Ofosu-Ampofo, the National Organiser, said the party sought divine intervention before the congress and that God heeded their cry hence the thanksgiving service

He appealed to religious leaders to daily intercede on behalf of leaders of political parties.

Alhaji Mohammed Yusif Yawson of the Ahmadiyya Mission told the GNA that the mission would continue to collaborate with other religious leaders to provide guidance and direction to politicians.

He appealed to political party activists to abhor any act that could lead to violence and destruction of life and property.

On Friday Professor Mills, flagbearer-elect of the NDC, urged Muslims to join their Christian brothers to offer special prayers for Allah's guidance and protection in 2007.

Making the call in Accra, Prof Mills stated that it was the wish of the NDC to see the peaceful co-existence of Ghanaians in the years ahead.

He was at the Abbosey Okai Central Mosque to express the party's gratitude to Muslims in the country for their prayers, which resulted in its peaceful National Delegates Congress on December 21.

Dr Kwabena Adjei, National Chairman of the party, Dr Ekwow Spio-Garbrah, one of the four contestants, Mr Jonathan Tackie-Kommey, Member of Parliament for Odododiodio, Dr E.G.A. Don-Arthur, leading member, and Mr Elvis Afriyie-Ankrah, Deputy General-Secretary, were among dignitaries who accompanied Prof Mills.

Another delegation of leading members of the NDC, made up of the two other contestants for the party's flagbearership, Alhaji Mahama Iddrisu and Mr Eddie Annan, Mr Johnson Asiedu Nketia, General Secretary and Mr Samuel Ofosu-Ampofo, leading member, also joined Ahmadis at their headquarters at Ashongman, near Accra for the congregational prayers.