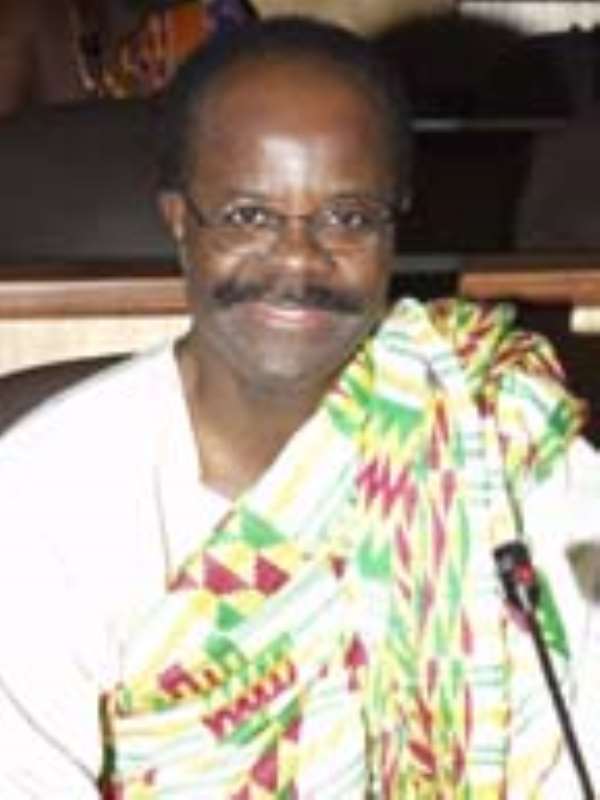 The Convention People's Party says it has not sacked any of its Members in Parliament, including Dr. Paa Kwesi Nduom from the party.
Dr. Nduom, Minister for Public Sector Reform and also MP for the Komenda-Edina-Eguafo-Abrem Constituency of the Central Region told Joy News on Tuesday that he was worried about his status in Parliament following a decision by the party to dismiss him and two others for misconduct.
He said he would ask the Speaker of Parliament for a clarification on his status to enable him decide what to do with his political future.
But According to the General Secretary of the CPP, Prof. Nii Noi Dowuona who expressed surprise at Dr. Nduom's comments, no formal communication had been sent to the three MPs informing them of any dismissals.
Prof. Dowuona told Joy News that the leadership of the party proposed the dismissal of the three and referred the matter to its Disciplinary Committee.
"There was a meeting of the Central Committee in Kumasi in January and at which meeting allegations of acts of indiscipline by the three Members of Parliament of the Convention People's Party were discussed and then those allegations were referred to the Central Committee. There was a mix up as to whether they were dismissed or the matter was referred to the Disciplinary Committee.
"That matter was clearly clarified at the Central Committee meeting in Accra in March and the matter was referred to the Disciplinary Committee, the Disciplinary Committee is yet to provide its report and I don't think there is any letter to any Member of Parliament that he or she or in this case he has been dismissed."
Prof. Dowuona said the leader of the party's group in Parliament, Mr. Kojo Armah, MP for Evalue-Gwira attends the party's Central Committee meetings as a representative of the MPs and so did not think any statement to the effect that any had been sacked "is right."
Prof Dowuona said he had not heard from or spoken to Dr. Nduom about the statement attributed to him but said Dr. Nduom remained a Member of Parliament for the KEEA Constituency on the ticket of the CPP. The other Member of Parliament on the ticket of the CPP is Hon. Freddie Blay, the First Deputy Speaker and MP for Ellembele.