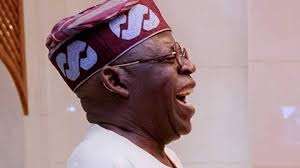 Nasarawa As The Magic Place That Made Tinubu A Political Comeback For The Presidency Amid Personal And Enemies Distractions
Could the Tinubu speech at Lafia, Nasarawa State on Saturday, February 4, presidentially affirmed Jagaban as he loves to call himself?
The presidential candidate of the All Progressives Congress (APC), Asiwaju Bola Ahmed Tinubu may have profoundly, swiftly and magically spread his presidential influence to Nigerians with his speech in Nasarawa during the APC Presidential Campaign Rally In Nasarawa State.
By way of psychological expressions his words at the podium appeared as that to motivate, alert, reassure, and guide the Nigerian people. Whether they were written or directly from his head he spoke in a truly open and moving way.
Because he sometimes makes verbal blunders Nigeria anxiously awaited what he had to say in Lafia. This time at no time or for the most part in the 10 minutes speech did he disappoint, offering long minutes of reassurance, hope, optimism, and promises for a troubled but young society.
This Nasarawa speech touched on current distractions involving polity and the economy as he said Nigeria can change.
These distractions that have been pointed out are currently being boldly and directly outed by Governor Nasir El-Rufai of Kaduna State.
El-Rufai, along with his co northern governors, determined to see a southerner inherit the presidency from President Muhammadu Buhari a Northerner; they blocked the political upheaval by Abdullahi Adamu, national chair of the party, when he suddenly announced the senate president, Ahmad Ibrahim Lawan as the "anointed" consensus candidate for the party in June 2022.
While Lawan is still "licking his wounds" to use Tinubu's word, for his self-serving deeds it should be noted that Adamu apparently upon understanding his political slipup is now Tinubu's staunchest and major political vocal pusher for the presidency.
El-Rufai has tackled another apparent distraction involving some officials in the presidency. He said he will expose the "elements" in the Presidential Villa working against the presidential candidate of the ruling All Progressives Congress (APC), Tinubu, as they want him to lose the 25 February election.
For El-Rufai, another distraction is the embattled Governor of the Central Bank of Nigeria (CBN) naira redesign or new naira notes policy. Certainly, as many Nigerians see it as laudable policy, but it is simple psychology that you don't make such draconian move during election period. It is like the Attorney general filing charges against one presidential candidate. It is seen as election integrity interference and insensitivity. Just wrong timing.
Also, with few weeks for this administration to end there is no time to execute and mange this gigantic new policy.
Psychologically, these embarrassing rounds of distractions, with more to come very likely appeared to be backfiring as some elements in the presidency are getting a backlash with attempts to distract Tinubu's candidacy. Now all these have also rendered sympathy for Tinubu and enthusiastic spirit by Buhari and many others to openly stand and be with Tinubu to the end.
In fact, these happenings appeared to be at work to promoting better physical and mental health in Tinubu, showing as positive impact as was seen in the Lafia speech marked with zest, enthusiasm, vigor, energy, and vitality.
Tinubu celebrated President Buhari who openly endorses Tinubu as his successor, and with words and figurative that best capture his national goals. The presidential candidate uttered words like "nation building", the need for the people to be "honest", act with "integrity'," and "character."
He called for the pursuit of "democracy", he called for Nigerians to remain as "resilience people" "courageous people" and the need to "reshape Nigeria", "fight corruption", "fight destitution", "to fight failure", and , "behave to history". And "transform Nigeria" by furthering "constitutional democracy."
He openly was affectionate to Buhari and in intrigued him by saying he would be remembered among the history and class of Abraham Lincoln, who served as the 16th president of the United States of America.
There is no doubt that Tinubu whom Buhari said "loves this country… a believer in Nigeria" will be remembered for this Lafia speech.
Many Nigerians have wide love for Presidential candidate of the Labour Party (LP), Peter Obi who has inspired a zealous movement mostly among the youths and even disrupted Nigeria's traditional two-man presidential competition, he is seen as a messiah, a messianic, but will he be able to wrestle power from the traditional and entrenched politicians like Tinubu and the Presidential candidate of the Peoples Democratic Party (PDP)Atiku Abubakar?
What is clear is that Tinubu's words in Lafia are consistent with Obi's messages in terms of moving the country to a direction of steady and sustained progress.
Should Jagaban's victory come true as sounded in Lafia speech let's hope he applies the famous John F. Kennedy words— "As we express our gratitude, we must never forget that the highest form of appreciation is not to utter words, but to live by them." And lets also hope that Nigerians act on these quotations by John F. Kennedy, "Ask not what your country can do for you...ask what you can do for your country."
Tinubu as defined in his Lafia speech where he called out the name of Abraham Lincoln let him note that Lincoln did not seek the presidency for the sake of the power as such an opportunity would produce the ultimate position where one could be of service to his fellow citizens and move the country towards unification. Jagaban that Lafia speech was very moving, and it could have stirred up the audience and Nigerians mentally, emotionally or physically. It may have made many Nigerians comfortable to say let him in, which means na Jagaban's time we are getting into ooo.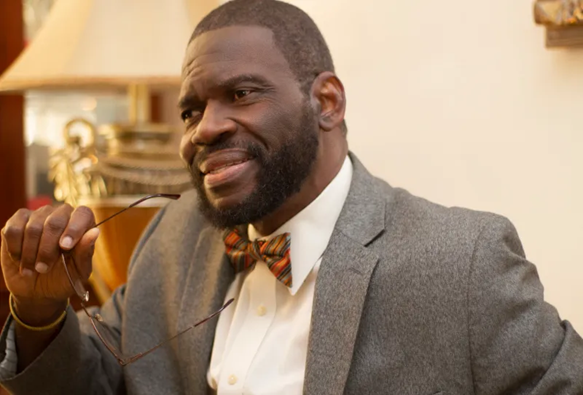 Psychologist John Egbeazien Oshodi
Professor John Egbeazien Oshodi, who was born in Uromi, Edo State, Nigeria, to a father who served in the Nigeria police for 37 years, is an American-based police and prison scientist and forensic, clinical, and legal psychologist. A government consultant on matters of forensic-clinical adult and child psychological services in the USA; chief educator and clinician at the Transatlantic Enrichment and Refresher Institute, an online lifelong center for personal, professional, and career development; and a former interim associate dean and assistant professor at Broward College, Florida. The Founder of the Dr. John Egbeazien Oshodi Foundation, Center for Psychological Health and Behavioral Change in African Settings A former Secretary-General of the Nigeria Psychological Association. In 2011, he introduced state-of-the-art forensic psychology into Nigeria through N.U.C. and Nasarawa State University, where he served in the Department of Psychology as an Associate Professor. An adjunct professor in the doctorate clinical psychology program at Nova Southeastern University's College of Psychology in Florida, USA. A contributing faculty at the Psychology program, Walden University. Director of Online Studies and Professor of Psychology—Online Faculty at Weldios University in the Republic of Benin. He is a virtual behavioral leadership professor at ISCOM University, Republic of Benin. Founder of the proposed Transatlantic Egbeazien Open University (TEU) of Values and Ethics, a digital project of truth, ethics, and openness. Over forty academic publications and creations, at least 300 public opinion pieces on African issues, and various books have been written by him. He specializes in psycho-prescriptive writings regarding African institutional and governance issues. His most recent textbook publication is Concise Psychology: An Integrated Forensic Approach to Psychology for Global African Settings.