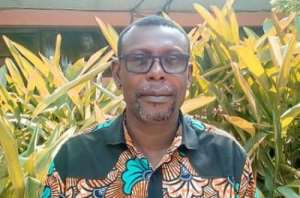 Mr Michael Boadi, the Fund Raising Manager for the Ghana Integrity Initiative (GII), Ghana's Chapter of Transparency International (TI) says corruption is pervasive in Ghana.
His reason is that corruption has been embraced by the entire country as a normal practice.
He has, therefore called for a collective effort in resisting and fighting all forms of corruption to limit violent extremism in the country.
Mr Michael Boadi said this in an interview on the Kumasi-based OTEC 102.9 FM's morning show Nyansapo on Friday February 3, 2023.
"Despite a fairly robust legislative framework comprised of several accountability institutions mandated to tackle various forms of corruption, the phenomenon is still widely prevalent in Ghana. It is [therefore], ultimately, the people of Ghana who must play their part in bringing corruption to a stop.
"Even the Special Prosecutor has expressed his dissatisfaction about Ghana's fight against corruption, is not only the top politicians but I can say that almost everyone in the country is at fault.
"The people engaging in corrupt practices, bringing the nation down are all Ghanaians, and none in the country is ready to join the fight against corruption," he stated.
He noted that the increasing cases of corruption recorded in the country remained a canker and has the tendency to further worsen the country's ailing economy.
He calls on all to help save the country by saving no to corruption.