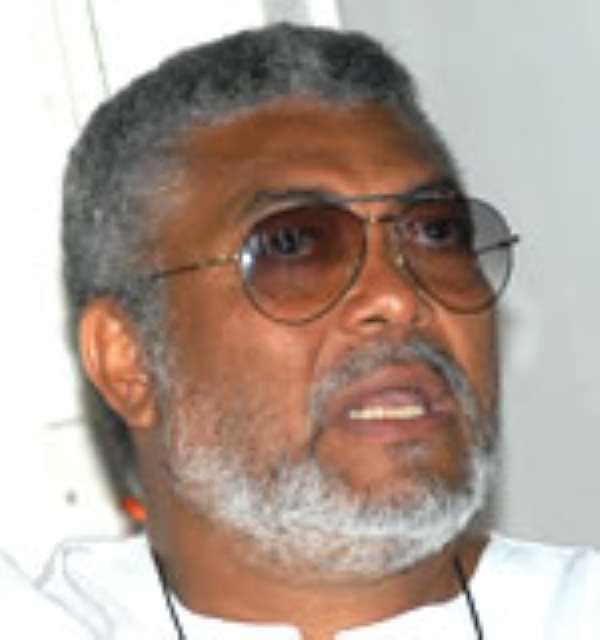 Former President Jerry John Rawlings has asked Ghanaians to demand from political, religious, academic, industrial and traditional leaders the pursuit of a bold and sincere cause towards real good governance as a way of helping to build a national unity that transcends ethnic, political, class and professional boundaries.
In a message to wish Ghanaians Merry Christmas and Prosperous New Year, the former President asked Ghanaians to consider unity as imperative for national development.
He said good governance must be one that eschews corruption, nepotism, tribalism, cronyism and political cynicism.
Rawlings said, "as long as we maintain a passive or indifferent attitude towards the persistence of these socially divisive tendencies, we would have betrayed the developmental trust and aspirations that our people (from whom we derive our power and social influence) have reposed in us."
He prayed that as Ghanaians celebrated the Yuletide, the good Lord would give them wisdom and courage to demand from their leaders that Ghana deserved real equality of opportunity for progress.

Former President Rawlings said, "In this season of peace and goodwill we are also reminded of our obligations to one another and to our nation.

"The joy of sharing a time of celebration cannot be meaningful unless we are mindful of the disadvantaged, the weak and the distressed and unless we are committed to the work of establishing a country in which social justice prevails."