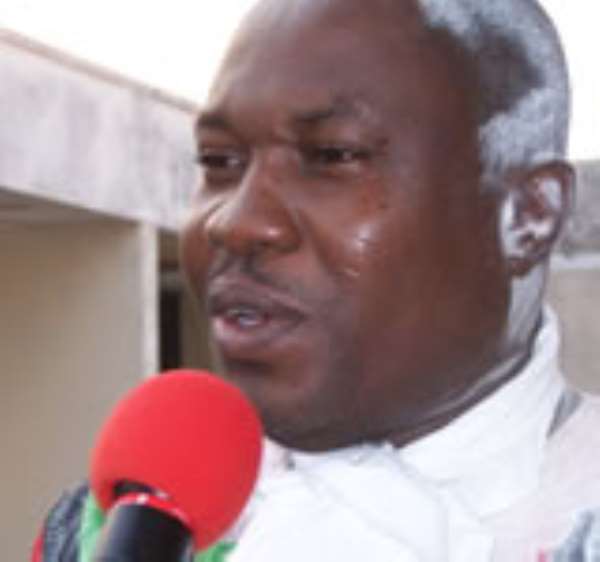 The National Organiser of the National Democratic Congress (NDC), Mr Samuel Ofosu-Ampofo, on Thursday lauded the party's faithful adherence to democratic principles at its National Delegates Congress to elect a flag bearer for Election 2008.

"Your zealousness and comradeship have proved our sceptics wrong, forcing them to run for shelter, revising their notes, whiles others are searching through the history books to check whether such a feat had ever been recorded under the current democratic dispensation," Mr Ampofo told the Ghana News Agency during the Congress.

He said the party's detractors and their cronies in the media had attempted to paint NDC as violent and undemocratic and had, therefore, predicted catastrophe at the congress but they had been overawed by the transparent, peaceful and progressive way the Congress had been conducted.

"We have once again exhibited a high sense of democratic values through our common goals."

Mr Ofosu-Ampofo declared that the party was now poised to combat other political parties for Castle 2009 and appealed for total unity of purpose to move the party forward.

Presenting their manifestos to the delegate's, Professor John Evans Attah Mills pledged to unite the party, provide the needed resources and to seek justice for all Ghanaians.

He emphasised that leadership was about humility, transparency, and would be guided by those virtues.

He appealed to the three other contestants to join him to mobilise resources for a total victory in Elections 2008, stressing, "today marks the end of our internal party politicking, another new chapter is opened for cooperation."

Mr Eddie Annan pledged to continue to support the development of the Party, stressing: "Eddie is not a sweet political talker, but one who identifies problems and offers solutions."

Dr Ekwow Spio-Garbrah urged the NDC to prepare for change, as he stood for the new face of the party.

Alhaji Mahama Iddrisu pledged to support and to strengthen the party irrespective of the outcome of the congress.

Delegates at the congress amended Article 39(9) of the party's Constitution to give the Functional National Executives power to expel any recalcitrant member of the party.

The Delegates also adopted electoral reforms to give members of the Council of Elders, branches of the party in tertiary institutions voting rights at the next elections.
Source GNA