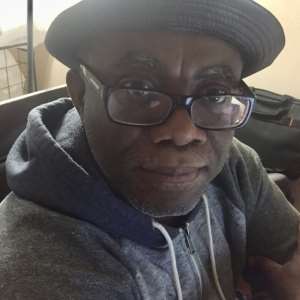 The inimitable beauty of American democracy is that every other year, unlike the case with Ghana, the electorate gets the chance to evaluate the performance of their Congressional Representatives. And then they decide whether or not to retain those whose performance on Capitol Hill, that is, the United States' Congress, may be aptly deemed to have been subpar or woefully bereft of any sheen, as it were. Which is why it ought to come with absolutely no trepidation, whatsoever, when the nationally infamous Representative from the State of Georgia, Marjorie Taylor Greene, vows that the slightly Republican-dominated lower-house of the bicameral Congress intends to spend most of the next two years fully focused on investigating President Joseph R. Biden, Jr's Administration, with the singular aim of having the latter and several of his key cabinet appointees impeached and possibly removed from power.
And the reason? Well, for supposedly being guilty of "Weaponizing the Federal Government" apparatus as a means of undermining the inalienable constitutional rights of American citizens (See "Marjorie Taylor Green Reveals Details of Investigation Into Joe Biden" Newsweek 1/2/23). This patent declaration of what has been labeled as a "Church-style" war on the Biden Government, referenced after the late Senator Frank Church (1924-1984), the Idaho Democrat, who appears to have launched an anti-Republican battle between 1957 and 1981, the year that he lost his senatorial seat in the wake of the fiercely contested 1980 General Election, often called "The Republican Wave," that also witnessed the crushing defeat of President James "Jimmy" Carter by Candidate Ronald "Ron" Reagan, the California Republican.
Maybe implacably vindictive Republican politicians like House Speaker Kevin McCarthy and the rabidly antisemitic and racist Mrs. Marjorie Taylor Green could really learn some meaningful lessons from the rapid chain of events that appears to have led to the defeat of Senator Church and his sad departure from Congress, as well as his tragic passing in 1984 at the still-prime age of 59 from pancreatic cancer. You see, at 57 years old, presently, Speaker McCarthy is definitely temporally mature enough to learn a few lessons from the life and times of the man whose apparent political vindictiveness he claims to so bizarrely and sophomorically admire and is hell-bent on emulating.
Anyway, my casual and cursory reading of a biographical note on the life of Senator Frank Church, III, however, indicates that the latter was quite to the contrary a progressive liberal politician whose promotion of humane and humanistic policies on behalf of the poor and the marginalized may very well have galled the relatively more self-absorbed and pathologically and passionately Eurocentric. At any rate, it also predictably well appears that Speaker McCarthy and Congresswoman Taylor Greene are far more fixated on and obsessed with running a retaliatory or vengeful political interference on behalf of former President Donald John Trump, the half-Scottish and half-German putative patron of rabid Neo-Nazis and unregenerate Antisemites.
And, by the way, Mr. Trump also continues to vacuously insist on having had his second chance at victory in the 2020 Presidential Election literally "stolen" from him by the man who resoundingly and impeccably trounced the recently relocated career New York City real-estate mogul who, by the way, still remains quite a formidable presence and a force to reckon with among the vanguard ranks of potential and likely Republican presidential candidates for the 2024 Presidential Election, the most prominent of whom currently appears to be the 44-year-old Governor Ronald Dion DeSantis of Florida, also described by the media as a veteran of the United States' Military and a Harvard-trained lawyer.
On the whole, Mr. DeSantis well appears to be the candidate-to-beat among the likely Republican presidential candidates going into the 2024 General Election, although Mr. Trump, with his legions of income tax fraud and other corrupt business scandals and corporate convictions, still remains the widely considered front-runner as of this writing. Interestingly, however, going by the labile history of American politics, his political fortunes are likely to change as the 2024 election season revs up in high dudgeon. Equally interesting is the glaring fact of the acute vulnerability of California's Speaker McCarthy, who comes to the job as a successor to another Californian Congressional Representative, namely, 82-year-old Mrs. Nancy Patricia Pelosi, who held the job for four consecutive terms of a total of 8 years with widely remarked distinction and bipartisan respect.
Going into his speakership job, Mr. McCarthy has been widely described as, perhaps, the least prepared and qualified candidate to have acceded to the third most significant and powerful elective position in the Government of the United States of America, having been "charitably" ceded the job by his fellow Congressional Republican Peers, only after going through a marathon and an emotionally and psychologically punishing 15 rounds of voting, a phenomenon that has not occurred, we are reliably informed by pundits, for more than a century. Which is why it also comes as absolutely no surprise to anybody that even Mr. McCarthy's own staunchest Congressional allies would rather that he fully focused his attention and energy on redeeming his effectively sunken and almost decidedly nonexistent leadership credibility and respectability and concentrate on successfully delivering on the mandate afforded him by both his California constituents and his Congressional peers.
The newly elected Speaker's clearly wrongheaded decision to launch a blistering witch-hunting expedition against the far more progressive and visionary 80-year-old President Biden is highly likely to miserably fail. You see, other than the late President George Herbert Walker Bush, that is, the Elder President Bush, no other President in the recent history of the United States brings to the job more practical experience than this Delaware native of working-class Irish descent. Maybe the much younger Speaker McCarthy would do himself and the rest of the nation greater good by learning a thing or two about the enviable and hard-won success story of the former Senator Joseph "Joe" Biden, his fellow Irish-American kinsman with far greater and more significant leadership experience and respectability than himself.
Now, it is not clear precisely what the likes of the recently divorced Mrs. Marjorie Taylor Greene and Speaker McCarthy mean by President Biden's having illegally and illegitimately "Weaponized" the Federal Government's institutional establishment to launch an "assault on the constitutional rights of Americans." And just precisely what category of American citizens are these two cynical Congressional Republicans talking about? As well, just precisely what inalienable constitutional rights are these Republican Party Jihadists alluding to here?
*Visit my blog at: KwameOkoampaAhoofeJr
By Kwame Okoampa-Ahoofe, Jr., PhD
English Department, SUNY-Nassau
Garden City, New York
January 28, 2023
E-mail: [email protected]