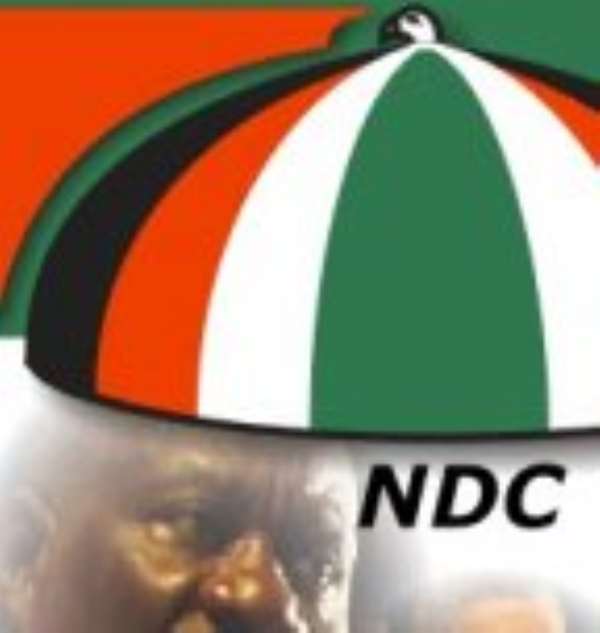 Accra, Dec. 22, GNA - The National Democratic Congress (NDC) on Thursday ended its National Delegates' Congress, celebrating the unity of the party and not Professor John Evans Atta Mills' victory as the party's presidential candidate for Election 2008.







Prior to the official announcement of the results by the Electoral Commission and the subsequent declaration of Prof. Mills as the winner, Mr. Haruna Iddrisu, National Youth Organiser of the party, said there was an instruction from the Founder of the party, former President Jerry John Rawlings and Prof. Mills that delegates should minimise their celebration. At the time, it was obvious that Prof. Mills was about to win but he preferred a celebration of the party's victory to a celebration of his victory. It was all hugs and handshakes among the four contestants when Prof. Mills was finally declared the flagbearer of the party for Election 2008.
Indeed, when he took his turn after the other three losing contestants, Alhaji Mahama Iddrisu, Dr. Ekwow Spio-Garbrah and Mr. Eddie Anang, he was flanked by all three of them. He declared "this is a victory for all the four of us and for the NDC." As leader of the party, he declared all campaign teams of the losing contestants dissolved and converted them into one campaign team with all the four of them as campaign managers. They all held their hands and raised them up amidst cheers by the party supporters, a gesture that perfectly depicted the theme for the congress - Unity for Victory 2008.
During the speeches by the three losing candidates, Flt. Lt. Rawlings, who took a seat at the front row among the delegates, kept nodding in approval of the display of maturity and unity. The General Secretary of the party, Mr. Johnson Asiedu-Nketiah, a.k.a. General Mosquito, was also spotted sitting among that delegates, sweating profusely when the votes were being counted.
In what analysts have described as vigilant self-monitoring, the party employed not just the police but also several party members to maintain security at the congress premises. They did that effectively as they ensured that anyone who did not have accreditation to be at the congress premises was kept at bay. There was absolute peace and stability at the congress grounds with pockets of arguments about who was a preferred candidate and who was not.
Delegates and members of the party left the congress ground amidst dancing and singing to the tune of the party's anthem "Arise NDC".