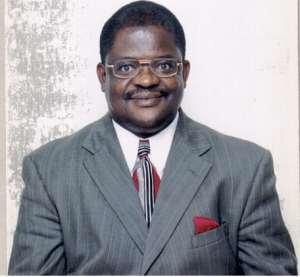 You have hit on something that if pastors and church leaders do not address soon and carefully can be the end of the church as we know it. I saw this in the 80s when I lived in Munich, Germany. I saw that the church left the young people behind. In other words, nobody reached the young people with the gospel. Therefore, when you attended the local church there, only old people attended church. Churches that have and are addressing these problems are growing both spiritually and numerically. First, the senior pastor and elders or church leaders should call young ministers who are dynamic and can lead the young people in ministry. Our church here in Arlington, Texas has a solution to this problem, so the church is growing rapidly. The ministers should continue to encourage parents not to leave the children home on Sundays when they are coming to church. They must bring the children with them so that they can learn biblical truth. Our world has become atheistic because we are not living what we believe as Christians. We must encourage and preach the Christian worldview from pulpits and inculcate them in the minds and lives of our children.
FAITH AND WORKS
This dichotomy is simple to rectify. All that you have to do is to teach and preach through the Book of Galatians with supporting scriptures from Ephesians 2:1-10, and the Letter of James (The Epistle of James). These biblical texts will settle this false dichotomy without much problem. That means you have to be prepared to exegete the passage, you have to know the cultural, historical, contextual, and lexical background of these biblical books.
REPENTANCE AND HUMILITY
Did you want to see humility and repentance in the life of the "executive pastor?" One thing is that the pastor has to understand that people volunteer from their own will and heart. That means they are not paid. They do the work from the love they have for Christ and His church. Therefore, the pastor needs to understand that. The pastor needs to study the life of Christ and the apostles especially the Apostle Paul.
If you have noticed this in your church, have you brought it to the attention of the senior pastor of your church? When these types of behavior begin to rear their ugly head, it is better for the senior pastor to preach and teach on such topics so that they do not affect the fellowship and unity of the church. Without true humility, one can't be a follower of Christ. Christ had to model and mold humility in the lives of His disciples. Read some of my blog. I have several articles on humility that many people have responded. Your pastor also needs to preach and teach on repentance. Repentance is not a dirty word. It becomes a favorite word of every genuine follower of Christ. It means to change the direction of your life and follow the ways and the mind of Christ. Repentance literally means, "a change of mind and behavior."