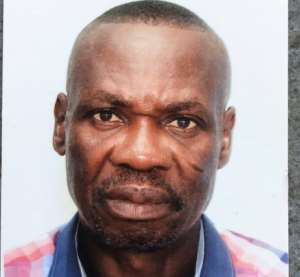 MANY KNOW that historically, there are three political traditions in the New Patriotic Party (NPP) namely, DANQUAH, BUSIA and DOMBO. By extension, one will not be far from right to group these ancestral political traditions of the party to include the following (UP) stalwarts: Baffour Akoto, Yakubu Tali, Mumuni Bawumia and others.
Prof. Kofi Abrefa Busia was the only person among the stalwarts who was able to deliver himself victoriously to the political throne during the 1969 general elections, even though for a very short period.  Yet one can say without any ambiguity that Busia tasted sovereign political power before his departure. The BUSIA POLITICAL TRADITION was, therefore, the first Southern Ghana (UP) tradition to be honoured by the (UP) family and other good people of Ghana.
Again, we have what I call, BAFFOUR AKOTO/KUFOUR POLITICAL TRADITION, because the two great outstanding and wonderful political experts come from the same political tradition and culture. Our surviving father Ex-President J.A. Kufour was also able to rescue himself successfully to the highest political seat of Ghana in the 2000 and 2004 general elections.
So, by inference, the BAFFOUR AKOTO POLITICAL TRADITION has also enjoyed sovereign political power in Ghana, and that was the second Southern Ghana (UP) Tradition to be crowned by the (UP) believers and other kind party sympathisers of Ghana.
Then came another one, very obvious which l term DANQUAH/AKUFO-ADDO POLITICAL TRADITION, because the two indefatigable law and political consummates are also from the same political tradition, culture and family. President Akufo-Addo was also able to redeem himself perfectly to the Presidency of Ghana in the 2016 and 2020 general elections.
It is, therefore, a statement of fact that the DANQUAH POLITICAL TRADITION, the ignition point of political independence awareness in the then Gold Coast, has also assumed sovereign political authority in Ghana being the 3rd Southern Ghana (UP) Tradition to be favoured by the (UP) fraternity and many other like-minded Ghanaians.
Now, these classified ancestral political traditions enumerated earlier have all had the opportunity to take the leadership position of the UP, except what l have captioned DOMBO AND THE NORTHERN GHANA (UP) POLITICAL TRADITION. So, for fairness and true political companionship, comes the big question: When is their time to lead the NPP? The indisputable answer is, THE TIME IS NOW (EMMERE NO NIE).
This is the time where both the National Executive Committee (NEC) and Council of Elders of the party must kindly sit down and take decisions concerning our flagbearership contest together and change the old order of doing things to yield place to new, to paraphrase Sir Arthur Tennyson of blessed memory. Consensus building with all those who matter in our party is what we must address our collective minds to now.
Let us shift a bit from our old and traditional ways of doing things about this particular sensitive build or destroy flagbearership contest we are yet to face. Please can we sincerely say that, the National Delegates congress for the election of our flagbearer, which is completely unpredictable with its attendant negative consequences, is the best way of choosing a flagbearer today as far this Ancestral Political Traditions of the North and South are concerned?
The dynamics in this particular situation are totally different from the past. Considering what we are faced with now, certain very difficult sacrifices and a compromise must be made when choosing a flagbearer for 2024 in order to keep this party united today and also save it for future generations.
If you ask me, l will say that, we cannot depend on the National Delegates congress to either deny our young but brilliant and visionary economic expert, Dr. Alhaji Mahamudu Bawumia, who comes from the DOMBO AND THE NORTHERN GHANA (UP) political tradition and culture. The chance to lead this political party and break the 8-year regime change for the first time in the history of the 4th Republic for the NPP come December 2024 is now.
There is no denying the fact that the NPP needs a strategic and very appealing presidential candidate so as to win the crucial 2024 general elections and not just any flagbearer. This is why Dr. Bawumia comes as the obvious and inevitable choice for the flagbearership position at this particular time. Let us also know that every election season comes with its own political hero.
So, could there again ever be any other time better than today in Ghana's election circle for the Northern Ghana (UP) political family to hold our flag? I, Opanin Thomas Kwasi Nsiah, do not believe so. Today is the opportune time for them if the (UP) political tradition is actually committed to playing the North and South political party flagbearership position role equitably and not just mere mouth pronouncement of a sort.
I will humbly plead with our party's rank and file that don't let us fall for the second time into the 1979, Victor Owusu/Paa Willie's political party flagbearership position struggle saga that made it possible for the PNP to snatch victory narrowly but painfully from the PFP during that year's presidential and parliamentary polls.
This self-inflicted misunderstanding and its subsequent electoral defeat pushed ancestors of this enviable party into a political black out and desolation for good 29 years, thus from the year (1972-2001). In order to avert the re-occurrence of the 1979 Victor Owusu/Paa Willie's politically suicidal saga from staring us again, we must try to avoid unreasonably personal preferences for presidential candidates, but rather reason together as party adults and agree amongst ourselves and appeal soberly to any southern Ghana NPP flagbearer hopeful to rescind his decision and instead support any qualified and deserving flagbearer hopeful who is from Dombo and the Northern Ghana (up) political tradition, which is the lost lap on the ancestral ladder to lead us into 2024 for the sake of fairness, justice and electoral victory.
Not only that, it is also to maintain total cohesion among the entire Northern Ghana now NPP core family, Northern NPP sympathisers, Northern floating voters and their Southern Ghana counter parts. Our political competitors are watching us very keenly with interest in this direction and we don't have to fall prey to them.
There is an old adage that he who loses his sheep twice is a fool (with all apologies). Kindly don't let us take the 1979 politically dangerous route any more. Please let us not forget the past so soon because of one or two reasons and just refuse to understand the political logic and flagbearship permutations at a particular time.
In 1979, most of the guys calling the shots today were very young. Has any of the young men and women among us today ever heard of the phrase, THE PRESIDENT WHO NEVER WAS, before? If the answer is no, please go and ask your grandfather or even your immediate father and you will know.
I am 68 years old. I saw the unfavourable events of the 1979 election year vividly. If you also saw the degree of devastation that the political party leadership position struggle brought to our ancestral party, the PFP, and the other splinter group – UNC – then, perhaps you would weep with me. There is a philosophical saying once again that, one does not take shelter under a tree which his grandfather tasted its fruits and perished.
In conclusion, I repeat, please don't let us travel that slippery path any longer. This political party NPP is for children yet unborn. The genuine young and adult followers of the party today cannot travel another 29 years or more in political wilderness and desolation again before the sun shines upon them if it would happen at all. LET US BE GUARDED, (mo mma yen ani nna ho). Please don't let us be caught counting dust after 7th December, 2024.
Quote for reflection: Whatever Things are True, Whatever Things are just, Whatever Things are of good report, If There is Anything Worthy of Electoral Remembrance, It is the year 1979 polls. Think on These Things" (Philippians chpt 4)
The writer is a Campaign Strategist, Sefwi Boako, Western North Region
BY Opanin Thomas Kwasi Nsiah