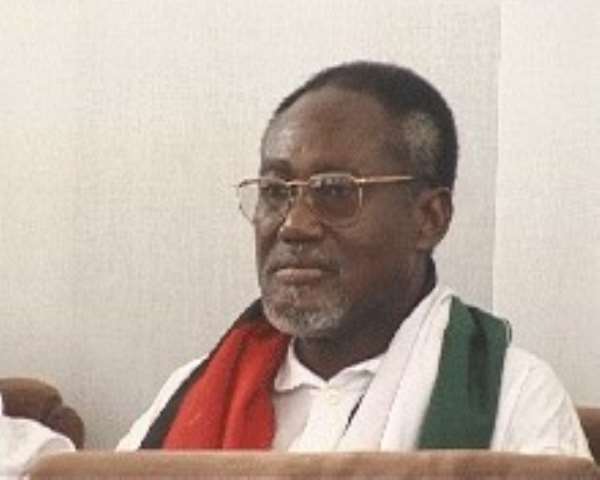 The incumbent chairman of the National Democratic Congress (NDC), Dr. Obed Asamoah has extended an olive branch to former President Rawlings and Professor John Evans Atta-Mills.
Dr. Asamoah says the party's upcoming congress, scheduled for this Thursday, should be used as a platform for all feuding parties to bury their differences and reconcile.
According to Dr. Asamoah, the battle ahead of the party is arduous, adding that it is only when the party is united that it can defeat the New Patriotic Party (NPP) in the 2008 elections.
Dr. Asamoah was speaking during the launch of his campaign for re-election as the chairman of the NDC. The NDC has been rocked by factionalism with one faction being pro- Rawlings and the other being pro- Obed.
But there are indications that the former President does not believe in the sincerity of the offer.
Former President's Special Aide, Mr Victor Smith said Dr Asamoah had done several things in the past that had worked against the NDC.
He mentioned that Dr Asamoah had told NDC Members of Parliament during events leading to the 2004 elections that the NDC Flag bearer, Prof. Attah Mills was not going to win and that the MPs should rather concentrate on their individual campaigns.
Mr Victor Smith thought that position was an indictable offence, but the Party Chairman was able to use his influence to get out of trouble.
However in what some could refer to as a rare occurrence, Dr. Asamoah pleaded with the former President to forgive him for any perceived wrong doing on his part to ensure that the party wins the next general elections.