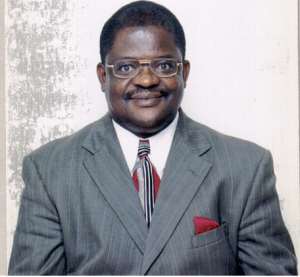 The generational gap has always created tensions in church history. However, the tension can be eliminated through proper and biblical means. Now back to your thread. Criticism is not a bad thing. The society put criticism in a bad light. However, criticism can be positive. First, criticism can make a person who is being criticized conscious of himself. Second, criticism can provide a change in an organization or fellowship. Third, and finally, positive criticism can produce unity in the Body of Christ (Galatians 2:11-21).
The reason criticism is opposed in some churches is because of the way it is done. If you criticize a person with a harsh tone, condescending, and judgmental attitude then criticism becomes offensive to people. However, if the criticism is positive and it is made in gentleness and love then people would embrace or welcome it. Therefore, the attitude behind criticism is very important. Finally, we have to employ the biblical statement which the apostle Paul gave to the Corinthian Church, "And now these three remain; faith, hope, and love. But the greatest of these is love" (1 Cor. 13:13). Love should be the distinguishing characteristic in the Christian life.
Homogeneous Church
I think that this attitude can change depending on the church and its polity. There are some churches where the lay leaders have more power than the Pastor. Therefore, if such an attitude prevails in this type of church then, it can stop the spiritual and numerical growth of the church.
However, in a church where the lead pastor is given a delegated authority, he can change the direction and the attitude of the church for positive and dynamic growth. This can happen through prayer, teaching, preaching, and living by example.
Grace and Accountability
You have put your finger on something that the contemporary culture continues to promote today. We live in a political correctness society. This mentality has infested the local churches of our day. As Christians we are to emphasize grace as the followers of Christ. However, at the same time we are to promote accountability in the Body of Christ (1 Corinthians 5 and 6; and Galatians 6:1-5). Some pastors and Christian leaders have succumbed to the over-emphasis of grace to the neglect of correction in the Body of Christ. However, they have to realize that the church is unlikely any other institution on earth, political, social, tribal, or national. The local church is a spiritual organism established and ordained by Christ. Therefore, we take our orders and teachings from Christ. He was the most gracious person ever lived but He gives us instructions on how to correct erring brothers and sister in the local church. Therefore, we are to balance grace with accountability.
FAITH VERSUS KNOWLEDGE
I have heard that line of argument several times. When I went to college in Kentucky in the 80s and early 90s, I heard people say that we are to have more faith and less theological education or knowledge. However, what type of faith were they talking about? Is it a saving faith? Is it faith based on faithfulness? Or is it faith that acknowledges that something is going to happen? Some argue that all the Disciples of Christ were men without letters or education. However, that statement in Acts 4 does not mean that Peter, John, and the others were illiterates or "unlettered" as some call it. It means they did not have formal theological education. However, they received education when they walked with Jesus for about three and half years. Jesus trained them. Furthermore, Apostle Paul was a highly educated person. Luke was highly educated because he was a physician. Today without education some ministers cannot minister in suburbs and metropolitan cities because the congregations there are highly educated. Whiles education alone does not make an effective pastor and communicator of the Word of God, both faith in Christ and knowledge should be balanced to make a minister of the gospel productive and effective.