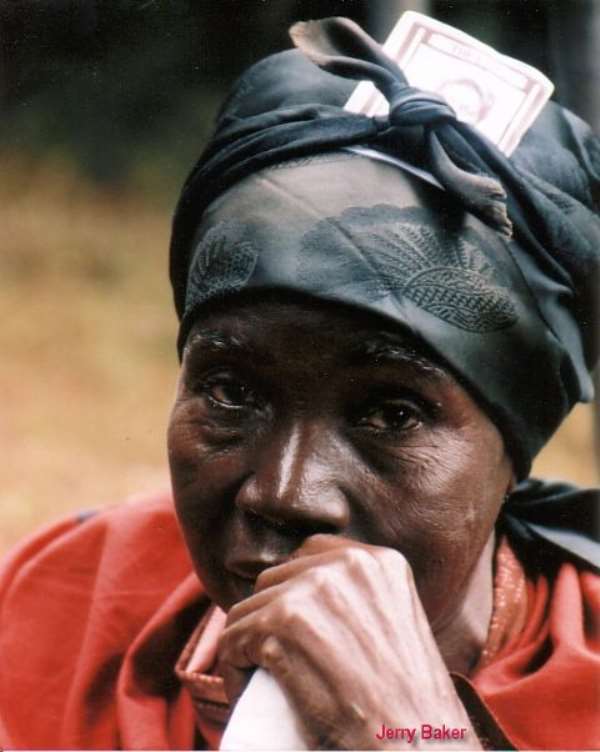 *Help in the spread of HIV/AIDS
*Focal person says there`s a correlation
The Eastern Regional Focal Person on HIV/AIDS, Miss Golda Asante, has observed that, there is a correlation between the high incidence of HIV infections in certain communities in the Eastern Region and people's patronage of social programmes such as funerals. Miss Asante has disclosed that there is evidence to suggest that residents in certain localities, particularly those suited for hosting social programmes such as funerals were showing higher prevalence rates to HIV infections.
Such tendencies, she explained, could be due to the high use of alcohol at social functions. This is because the use of alcohol, she explained, impairs the ability of the abuser to make sane decisions.
In such situations, drunken lovers who would be meeting for the first time were not likely to use any protective measures during their intimacy due to the high alcohol intake.
Miss Asante made her revelations when she addressed members of the New Juaben branch of the Eastern Disability Network (EDN) on Monday to mark this year's International Day of the Disabled.
She stressed the need for people to voluntarily test to know their HIV status so that they could be persuaded to engage in behaviour that would not worsen the HIV situation in the country.
Though Miss Asante did not provide any detailed scientific study to back the correlation, the two regions with the highest prevalence of HIV/AIDS, Ashanti and Eastern, are also the regions that have made thriving industries from grand funerals, funerals that are usually more merry-making than mourning. Though controversial as Ms. Asante's claim may sound, the question can also be posed as to whether certain social functions, especially funeral promote promiscuity, because, indeed, much alcohol consumption usually take place at non-Muslim funerals in Ghana.
In its edition of Monday, December 11, the ADM carried a report in which Dr. Kofi Asare, the Ashanti Region Director of Health Services announced that "The Ashanti Region recorded 25,957 AIDS cases out of the cumulative cases of 111,985 recorded in the country last year." In other figures available, the Eastern Region follows as a close second.