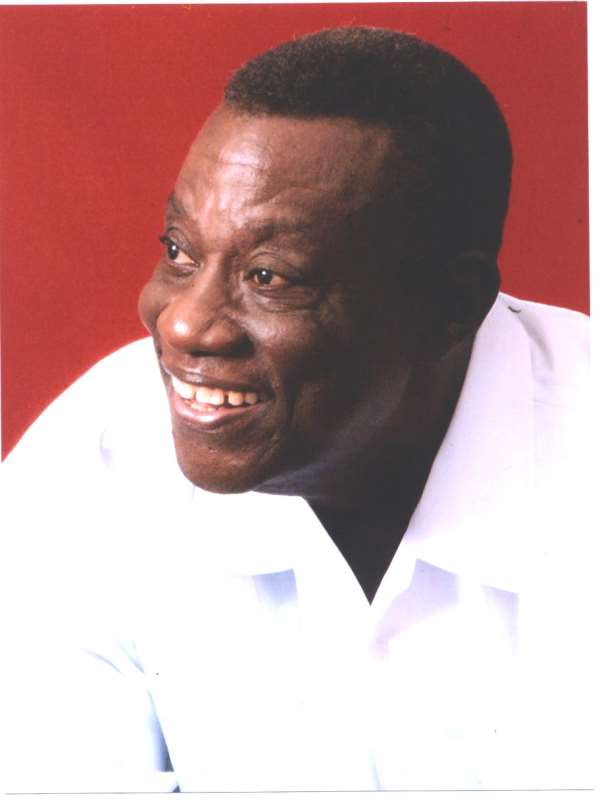 …As Mahama Iddrisu Springs Surprise
…Spio Garbrah in Distant Third
....Mills to cruise to victory
As we promised our cherished readers, our pollster has completed its analysis on the chances of each of the four NDC presidential contestants. Our pollster deployed survey teams who accompanied all the four contestants on their campaign trail. In the course of the candidates addressing delegates, the pollster team took turns to randomly interview a cross-section of delegates and those perceived to be potential delegates.
Questions asked ranged from their preferred candidates; the perception of the rank and file of the NDC as to who should lead the NDC and who stands the brightest chance to defeat the NPP in election 2008. In all a total of 80 constituencies were covered in addition to the all the 10 regional capitals. A random sample of 600 delegates and potential delegates were interviewed.
Instead of going into the details of the findings as to the percentage points in respect of each of the questions posed and the responses obtained per the analysis, we have decided to present the overall picture of the findings as to who will emerge as the presidential candidate of the NDC on 21 December 2006, who will come second and in that descending order.
The results of this survey carry a margin of error of +/- 5%. Its confidence level is not in doubt and could be said to hover around 95%. In undertaking the survey, we were mindful of the statistical difficulties thereof as a result of randomly sampling the views of a cross-section of the delegates instead of the entire universe (that is, the total number of delegates) legible to cast the ballot at the forthcoming congress.
The margin of error for the purposes of clarity is the statistical proposition of the likely difference which might occur in the results due to the inability of the survey to interview the entire universe (that is, the total voting population of NDC delegates). In other words, the validity and reliability of the findings projecting from the survey analysis of data is not in doubt. In interpreting the poll results, the pollster also took into consideration other important components and factors such as 'Coverage Error', and 'Measurement Error'. Now let us move to the specifics as contained in the analyses per the tables below:
ALHAJI MAHAMA IDDRISU: Estimated Percentage Points on Regional Basis/Overall % Points Based on 1730 Delegates
Table 1.0 (Mahama Iddrisu)
GAR ER CR WR AR VR UER UWR NR BAR Overall %
11 6 5 4 9 5 32 36 17 8 13.3
Our sample survey shows that Alhaji Mahama Iddrisu will score 13.3% of the total votes to be cast on a
projected 1730 delegates and with a margin of error of +/-5%
MR. EKWOW SPIO GARBRAH: Estimated Percentage Points on Regional Basis/Overall % Points Based on 1730 Delegates
Table 2.0 (Spio Garbrah)
GAR ER CR WR AR VR UER UWR NR BAR Overall %

10 13 8 14 8 10 3 5 7 10 8.7
Mr. Ekwow Spio Garbrah is estimated based on the polls to collect 8.7% of the total valid votes to be cast as based on a projected 1730 Delegates and with a margin of error of +/-5%
PROF. JOHN E. ATTA MILLS: Estimated Percentage Points on Regional Basis/Overall % Points Based on 1730 Delegates
Table 3.0 (Atta Mills)
GAR ER CR WR AR VR UER UWR NR BAR Overall %

75 76 76 75 78 78 63 54 70 78 72.3
Prof John Evans Atta Mills will obtain 72.3% of the estimated total ballots to be cast by an estimated 1730 Delegates and with a margin of error +/- 5%
MR. EDWARD ANNAN: Estimated Percentage Points on Regional Basis/Overall % Points Based on 1730 Delegates
Table 4.0 (Eddie Annan)
GAR ER CR WR AR VR UER UWR NR BAR Overall %

4 6 11 7 5 7 2 5 6 4 5.7
Mr. Eddie Annan is estimated to score 5.7% of the total valid votes based on 1730 Delegates votes cast and with a margin of error of +/- 5%
Based on the margin of error of +/- 5% the estimated 1730 Delegates as per the percentage points scored by each of the candidates will translate into the following votes cast:
Alhaji Mahama Iddrisu:- 230 votes or 13.3%
Mr. Ekwow Spio Garbrah:- 151 votes or 8.7%
Prof. John Evans Atta Mills:- 1, 251votes or 72.3%
Mr. Edward Annan:- 98 votes or 5.7%