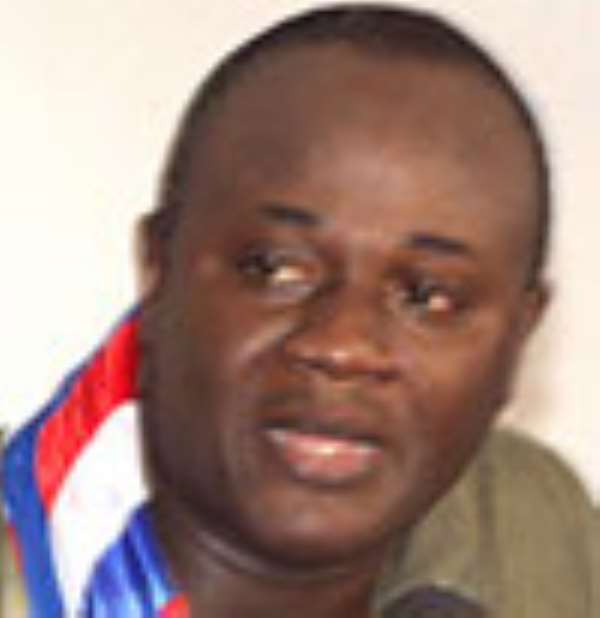 Mr. Dan Botwe, a leading member of the New Patriotic Party (NPP) has stressed the importance of imbuing the party's ideology among the Tertiary Education Students Confederacy (TESCON) – its students' wing. He noted that even though infrastructure was very important, there was the need to help "TESCON members go back to history and learn more about the ideologies in the formation of the party in order not to repeat some basic errors".
Mr. Botwe was speaking at symposium organized by the Sunyani Polytechnic Branch of TESCON of NPP in Sunyani. The theme for the symposium was: "Deriving more support base for NPP, the role of TESCON". Mr. Botwe, a former Minister of Information, noted that although the country had abundant natural resources, mismanagement of such resources by previous governments had led to poverty.
He said the NPP remained the best hope for the country's developmental agenda and urged all Ghanaians to retain the Party in the 2008 elections. He tasked TESCON members to see themselves as a major factor for the party to win a landslide victory in the 2008 elections and urged them to explain government policies at the grassroots level to woo more people.
Mr. Alfred Ofori Annye, Brong-Ahafo Regional Youth Organiser, expressed concern about reported power struggles that had engulfed the party hierarchy in recent times. "No political party can bring NPP down except its members", Mr. Annye said and advised members to demonstrate unity of purpose and tackle the diverse problems facing the party.
Mr. Enoch Antwi, branch president of TESCON, reiterated member's commitment and preparedness to educate people about policies of government and mentioned financial constraint as major factor facing the confederacy.