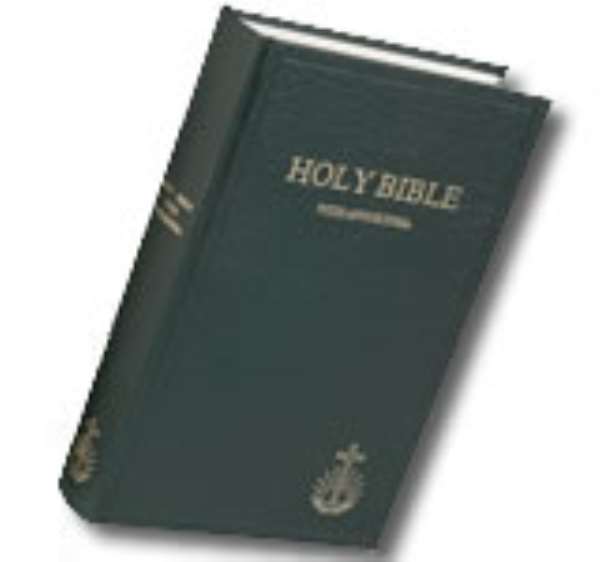 The Catholic Archbishop of Kumasi, Most Rev. Peter Akwasi Sarpong, noted for speaking his mind, was at his best on wayward clergy at the weekend in Cape Coast, where he and two others were given honorary doctorate degrees.
Archbishop Sarpong condemned the over-exploitation of people through the use of religion and suggested that to avoid turning religion into a witch-hunt, there is the need to do away with its commercialisation.
The Archbishop was honoured by the University of Cape Coast, together with Dr. Frene Noshir Ginwale, First Speaker of Parliament in post-apartheid South Africa, and Arie Cornelis Andrews Van Der Riel, former Netherlands Ambassador to Ghana.
The honour was in recognition of their dedicated service towards the development of humanity.
The Most Rev. Sarpong called on men of God to stand against the abuse of religion by a section of the clergy.
He said the honour has challenged him "to preach the fear of wisdom", since the country is becoming more and more ungodly.
"I am still challenged to be a humble and faithful priest proclaiming the good news of God's mercy to all. For it must be obvious that unless priests and ministers of religion are upright, society can only slide into cataclysm," he stressed.
Archbishop Sarpong also called for the promotion of the country's culture which he said constitutes a powerful means of preventing the nation from being "swallowed up in the hideous jaws of moral depravity."
Mr Van Der Riel for his part, expressed worry about the government's apparent inability to adopt a more pragmatic approach to the issue of brain-drain, describing it as poorly managed with too much complaining and too little done by way of action policy.
"In this area, the government's approach in my view, is still too passive," he said.
He explained that Africa, including Ghana is losing, on a rapid scale, its best educated people to the West, adding that "It is a very complex area of debate that needs highest priority of all parties concerned to reverse this brain-drain into a brain-gain."
Dr Sam Jonah, Chancellor of the university, called on industry to show keen interest in the university through collaborative research and the opening of industrial attachment for students.