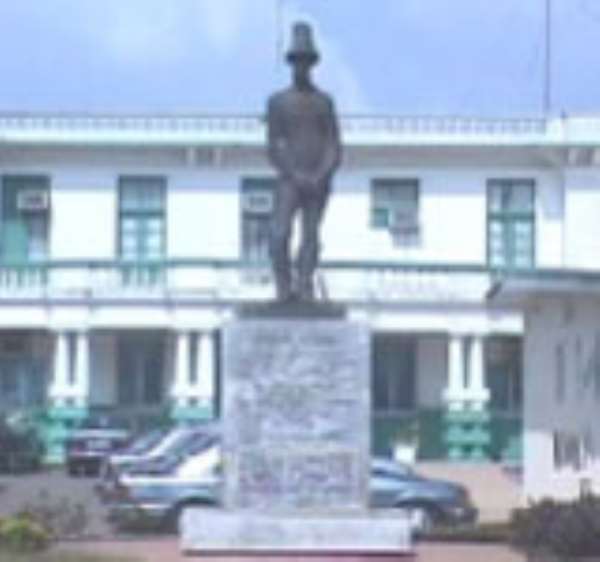 Professor Kwabena Frimpong Boateng, Chief Executive Officer of the Korle-Bu Teaching Hospital on at the weekend said that despite the facelift given to the hospital by the management the problems were still enormous.
He noted that the more facilities were expanded and rehabilated the more it attracted the people, exerting pressure on the hospital, adding, "We will continue to have problems but we will continue to solve them". Addressing a Press Conference on the achievement and challenges of the hospital, he said facilities at Korle Bu were in better conditions than when he took over.
He stressed the need to improve the other health facilities to ease the burden on Korle-Bu to enable it to concentrate on it tertiary services. "Great institutions are difficult to built, easy to destroy and impossible to repair", he said.
He said about 80 percent of the underground power lines which were rotten had been restored at a cost of about three billion cedis and other 600 million cedis on sewage which was near completion. He stated that neurosciences, eye clinic and a genitor-urinary department were to be constructed to augment the new structures and renovated department. Some of the new centres are the Audiology and the reconstructured Gynaecology departments.
Management, he said had also acquired a generator to serve the whole hospital and it is expected to be installed by March next year. Occupational, safety and clinical psychology units have been put in place to ensure the welfare of staff.
He said littering of the hospital by clients, inadequate housing for staff living outside the hospital, non payment of bills by patients, dilapidated flats and bungalows were some of the challenges facing the hospital, stealing of hospital equipment, staff recruitment, power fluctuation and congestion were some of the challenges still facing the hospital.
Prof. Frimpong Boateng noted that there were certain departments that should be turned into hospitals and cited Maternity, eye and children's blocks as some of the departments that should be on its own. He noted that the hospital, which was established in 1924, has a bed Capacity of 1700, a Staff Strength of 4000 and has 18 professional groups working under seven different ministries. He called on Ghanaians not to see the hospital as a first point of call but as a referral, as well as a training institution.