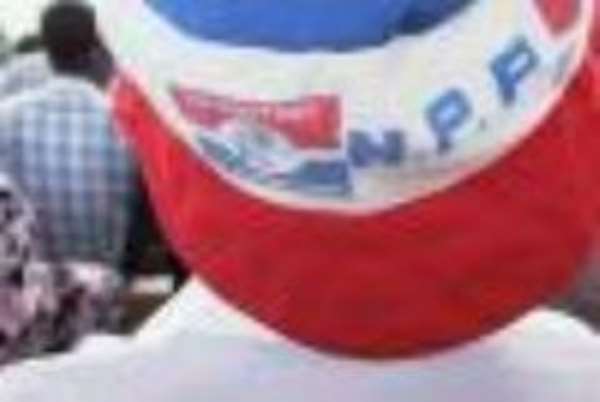 The ruling New Patriotic Party (NPP) on Thursday said the attitude of former President Jerry John Rawlings and his wife, Nana Konadu of subjecting the current President John Agyekum Kufuor at a rally the opposition party the National Democratic Congress (NDC) held at Bukom in Accra last Tuesday to indignity, cynicism and acrimony was repulsive.
The NPP said the attitude of the two "is obviously anti-Ghana, anti-national unity and repugnant, and we of the New Patriotic Party call on all Ghanaians to condemn this campaign of national destabilization embarked upon by Mr. and Mrs. Rawlings.
A statement signed by Nana Ohene Ntow, NPP General Secretary of NPP said, "Once again, the NPP has the unpleasant duty of having to call former President Rawlings, and his wife, Nana Konadu to order, for what clearly amounts to misconduct and socially distasteful behaviour."
The statement said, "It is with deep regret that we are making this statement, but it is important that ex-President Rawlings is told in no uncertain terms, that Ghana is a decent society that honours its leaders rather than insult them, as he is wont to do."
It said, "On Tuesday, December 12, the NDC held what they call their pre-congress forum at which all their four aspiring flagbearers presented themselves to the party and the whole nation.
"That event was a major success and a milestone in the NDC's quest to improve internal democracy within its setup. We congratulate them for it."
The NPP said, "Unfortunately, at a rally held at Bukom in Accra later the same day ex-President and his wife Nana Konadu decided that very much in tune within their usual style, they should mar the beauty of the day with insults to President John Agyekum Kufuor.
"Clearly what started off as a deliberate effort to reengineer the image of the NDC as a peaceful, non-violent and nationally conciliatory party was simply destroyed by the reckless and non-decorous pronouncements by Mr. Rawlings and his wife.
"While Nana Konadu directly accused President Kufuor of stealing, calling him a thief, Mr. Rawlings topped his wife's insults of the President by charging that President Kufuor is disgrace to the nation."
The NPP said, "From the behaviour of Mr. Rawlings since he left office in January 2001, it is clear that he has an agenda to create confusion, national disunity and unnecessary acrimony in Ghana's body politic. Furthermore, it is also clear that he is bent on bringing the office of the President of the Republic of Ghana into opprobrium, disgrace and disrepute, particularly because he is not the one who is personally occupying that office."
The NPP said, "This attitude is obviously anti-Ghana, anti-national unity and repugnant, and we of the New Patriotic Party call on all Ghanaians to condemn this campaign of national destabilization embarked upon by Mr and Mrs Rawlings."
It said, "As former statesmen, we think they can make a better contribution of national peace, stability and development than make it an objective of subjecting the leader of the nation and invariably the whole country to such indignity, cynicism and acrimony."