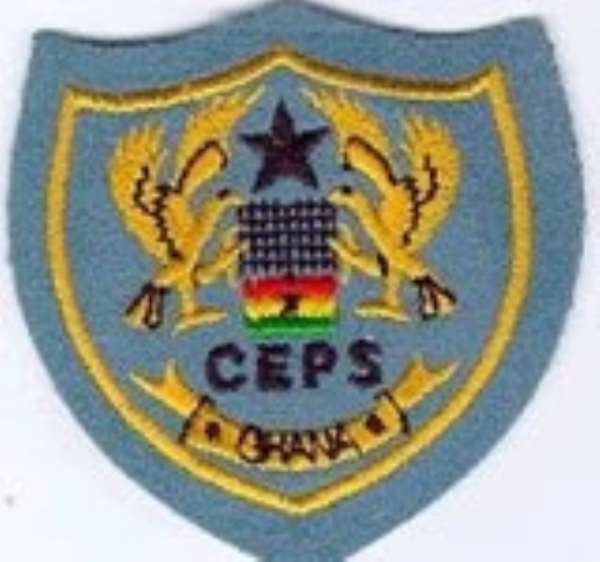 The Customs Exercise and Preventive Service (CEPS) on Monday launched a five-year strategic corporate plan aimed at developing and implementing corporate policies and strategies that would optimize its use of human, financial and material resources.
In view of this, a two-day workshop has been organized for 40 officers in the Sunyani Municipality.
The Sunyani group is made up of officers from Brong Ahafo and part of Western Regions.
Alhaji Sheik Osman Gimba, Sector Commissioner in a speech read he read for Mr. Henry Acquah, Deputy Commissioner of Finance and Corporate Planning observed that CEPS, being the oldest and largest revenue collection agency in Ghana, had a large and varied client base that called for the redesign and implementation of a comprehensive service management strategy.
He noted that the plan which could be best described as a consensual document and captured the hope and expectations of the service for the next five years had come about after as many years of consultancy, discussions and workshops.
Mr. Acquah said the plan outlined seven strategic key result areas that management hoped to attain for efficient and effective conduct of business in finance.
The Deputy Commissioner expressed the service's determination to provide a client focus service to make its clients were fully aware of the services requirements.
He said a strategic planning committee would be put in place to deal with issues such as resource allocation and usage, planning priorities and major policy proposals and other key decisions that ensured that management's commitment to create a new work environment and culture engenders hard work, innovation as well as cooperation.
He therefore charged the participants to cherish and uphold their core values.
Mr. Alfred Zinbankaara Sorizu, Officer in-charge of Strategic Planning, CEPS, explained that the essence of the exercise was to provide the service with a multi skilled customs officer that could understand issues at stake.
He underscored the importance of strategic planning adding it brought about change and in management for improved working relations.
Mr. Sirozu called on participants to have a shared vision based on quality communication not only with their stakeholders but with the community they worked in because their success depended on them.