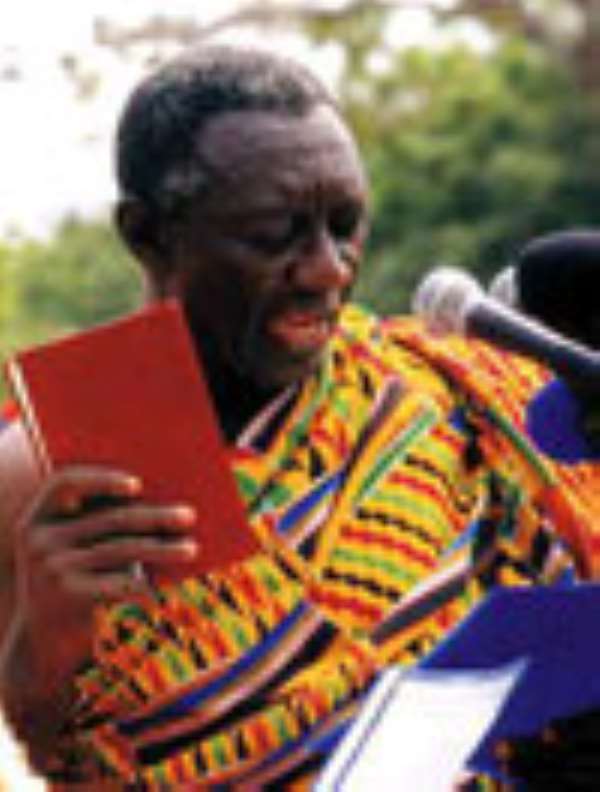 President John Agyekum Kufuor during his recent visit to Italy secured 1,000 regularised jobs from the Italian Government for Ghanaians living in that country. Mr Fafrizio De Agostini, Italian Ambassador, who announced this on Wednesday, it was a landmark achievement in that such quotas were usually given to citizens of countries, who had signed a repatriation compact with the Italian Government, something the Ghanaian Government was reluctant to do.
Mr Agostini said the quota was given to Ghana without any conditionalities but just as a gesture of friendship, adding that the two Governments were working on issues of another consignment of work permits to Ghanaians living and working in Italy to regularize their stay.
The Italian Ambassador was speaking at the inauguration the Association of Former Ghanaian Workers in Italy (ASTAG) in Accra. The Ambassador noted that ASTAG was the first of its kind associated with Italy, saying that 93this is the first time an association of former foreign workers in Italy had been formed abroad".
He said problems with visa acquisition for members of the Association and their families had come to his attention and he would intervene to ensure that they acquired visa easily anytime they had to return to Italy. "At least by your return to Ghana you have shown that you would not return to Italy to be illegal citizens so we will make it easy for you to go," he said.
Mr Agostini also noted that their return from Italy to Ghana was proof that the brain-drain phenomenon could be reversed. He also observed that recent reforms in the Social Security System in Italy had adversely affected persons, who made contributions prior to the reform in that under the new regime, they had to forfeit their contributions. "I know that most of you have been affected by this new reforms but I would do my best to intervene in this matter and possibly get some of your emoluments to you," he promised.
Mr Agostini said whiles Ghana celebrated 50 years of independence, the Italian Government through Associations like ASTAG and similar ones Italy would send a representation to Ghana to also celebrate 50 years of Ghana -Italian friendship and bilateral relations. He thanked the Ghana Black Stars for helping Italy to win the world cup, saying that it was a sign of friendship, which Italy would cherish for a long time to come.
Mr John Gyamerah, Chairman of ASTAG, was grateful to the Ambassador for his support and promises of further support. He called on the Government of Ghana to integrate them into society by giving them tax holidays until their business became profitable before the IRS jumps on us for taxes. Ms Oboshie Sai-Coffie, Deputy Minister of Information and National Orientation, lauded members of ASTAG for returning to contribute to nation building.
She said the Government would ensure their smooth integration into the system, saying that several tax exemptions existed for Foreign Direct Investments (FDIs) provided businesses established by ASTAG members qualified as FDIs.