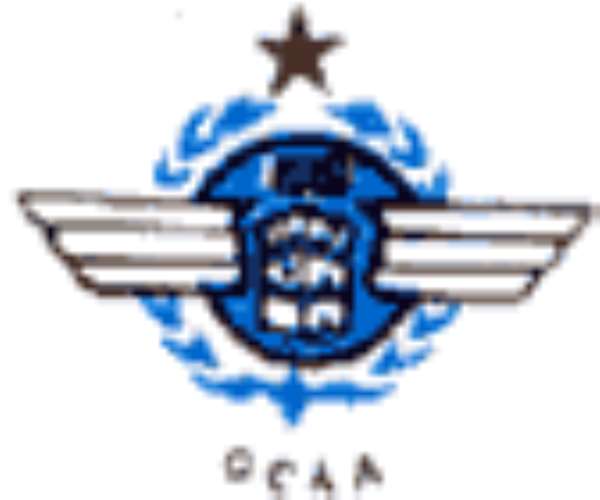 Nii Adumansa-Baddoo, Acting Director General of the Ghana Civil Aviation Authority (GCAA), said the decoupling of the GCAA would not lead to redundancy of workers.
He said workers would rather be absorbed into the new system according to what the situation would require when it was fully established.
Nii Adumnsa-Baddoo said this at a press conference on the decoupling of the GCAA, which takes effect from January 2007.
Under the new system, two separate organisations would be responsible for the aviation industry in the country, namely the Ghana Airports Company Limited (GACL) and the GCAA.
Nii Adumansa-Baddoo said extensive education of staff had been done "and everybody in Civil Aviation knows what the decoupling is about".
He said the only difference would be that by the requirements of the new situation, some workers would find themselves with the GCAA and others with the new GACL.
Mr Robert Tagoe, Head of Human Resource Development, GCAA, said as an organisation, the objective of the reform was to ensure that the aviation industry reached its maximum in development "so that we could give our customers value for money".
He said there would be no overlapping of responsibilities whatsoever since each entity would have a well structured body with well lined out roles and functions.
The GCAA was established in May 1986 under the Ghana Civil Aviation Law 1986 PNDC Law 151, which transformed the then Department of Civil Aviation into an autonomous, self financing body.
The three main areas of GCAA under PNDC Law 151 were the provision of airport management, air navigation and regulatory functions.
The three main areas of operation continued to be administered as a single entity until 1999 when the Government directed that all State-owned enterprises should embark on programmes towards achieving the Government's vision of making Ghana the Gateway to Africa by the year 2020.
The GCAA's part of fulfilling this vision was to restructure the Organization with the aim of making Kotoka International Airport (KIA), the gateway to the West Africa Sub-Region.
The Government found it necessary to make the GCAA responsive to the trends in the aviation industry and also to meet the recommendations by the International Civil Aviation Organization by de-linking the regulatory and airspace management functions of the Authority from the airport and commercial operations of the Authority.
The Civil Aviation Act 678 was thus passed in November 2004 and the PNDC Law 151 was repealed.
The new system falls under section 44 of the GCAA Act.
The GACL's business objectives would entail the acquisition, establishment, development, provision, maintenance and management as well as operations of airport facilities in the country.
It would also see to the facilitation of airline; passenger and cargo operations; airside and landside services; passenger information; general coordination and property management.
The GCAA would focus on the regulatory and airspace management functions within the new system.