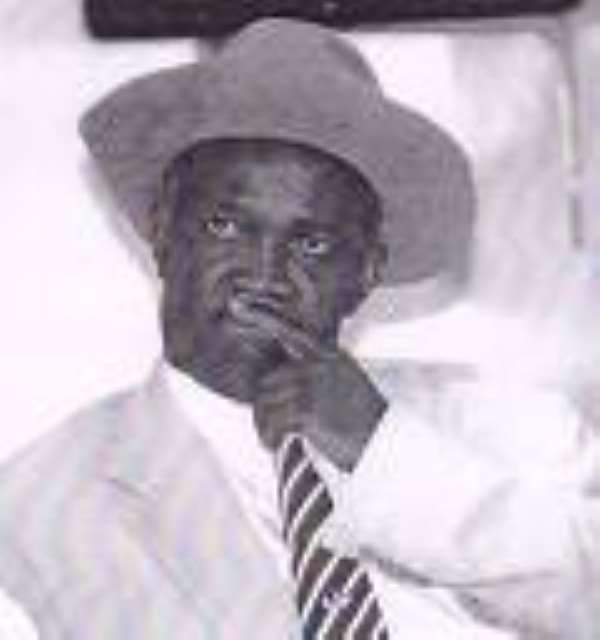 Mr Kwamena Ahwoi, Lecturer at the Ghana Institute of Management and Public Administration (GIMPA) has suggested that to ensure accountability, there was the need to empower Metropolitan, Municipal and District Offices of the Commission for Human Rights and Administrative Justice (CHRAJ) to deal with issues within the communities.
He said they must have decision-making powers to deal with complaints at the local level.
Currently the Commission's offices at the local levels only receive complaints which are submitted to the head office in Accra for action.
Mr Ahwoi made the suggestion when answering questions after delivering a lecture on the topic: "Ghana in the last 50 years Decentralisation and Rural Development Efforts."
It is the fourth in the series of forums on development being organized by GIMPA to create a platform for discussion of critical development issues.
Mr Ahwoi said although there were series of accountability systems at the local level such as revocation of mandate and passage of vote of no confidence in Metropolitan, Municipal and District Chief Executives they were seldom used by assembly members.
He questioned the basis on which people usually called on the President to sack Metropolitan, Municipal and District Chief Executives, when assembly members had the authority to sack a non-performing MMDCE by passing a vote of no confidence through a two-third majority.
Mr Ahwoi said to ensure the success of decentralisation it was important to have inst
He said an essential pillar for the success of decentralisation was to get the people involved in development and not to impose projects on them.
In addition, Mr Ahwoi said it was important not to decentralize to non-democratic structures of local government since this could strangle the process of development.
He noted that although progress had been made in efforts at decentralization, five recent important legislations enacted seemed to have reversed some of the advances that were being made.
Mr Ahwoi said the Local Government Service Act 2003, Act 656, virtually re-centralised local government administration, the finance and budget systems of the assemblies while taking out education and health from the list of decentralized sectors.
He said others were the Financial Administration Act, 2003, Act 654, Internal Audit Agency Act 2003, Act 658, Public Procurement Act 2003, Act 663 and the Internal Revenue (Registration of Business) Act 2005, Act 684, which needed a critical review to ensure effective decentralisation at the local levels which all tilt supervision to the central.
However, he said despite this, the broad framework of decentralization contained in the constitution had remained the major framework being used to deliver rural development.