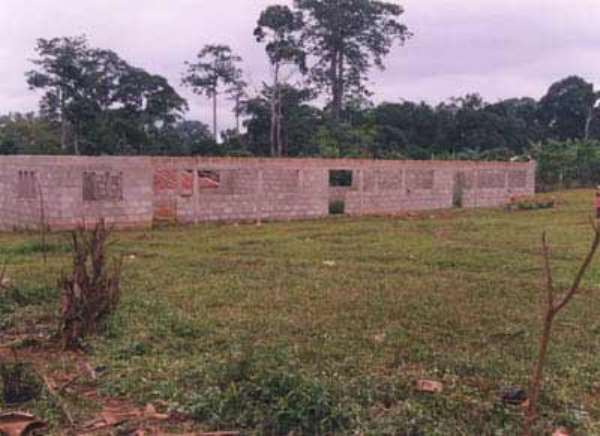 A -245 million cedis three -classroom blocks and an office Rapid Results Initiative (RRI) Pilot Project for the Akyem Aperade Presbyterian Primary School in the Birim South District was on Wednesday inaugurated.
The project would have cost over 500 million cedis if it were to be awarded on contract.
The RRI concept is a new approach for the execution of a project within a specific period, usually within 100 days with the community supporting it through communal labour.
Mr. Abraham Odoom, Deputy Minister for Local Government, Rural Development and Environment said the RRI Project had the objectives of strengthening the capacity of rural communities to enhance their quality of life.
He said it also aimed at strengthening local government units, empowering communities and promoting the convergence of decentralization efforts in accordance with decentralization action plan.
Mr Odoom said the successful completion of the project was a testimony to the positive additions and enhancements to community driven development that the RRI could manifest.
He was happy about the active involvement and participation of the chiefs and queen mothers in the programme and said the government was working to bring District Assemblies and traditional authorities together, as partners in development.
Ms. Susuana Mensah, the Deputy Eastern Regional Minister urged other district assemblies to learn the RRI method so as to enable them adopt the novel project implementation method in what ever they were doing to bring about rapid development in their communities.
She commended the Community Based Rehabilitation Development Planning (CBRDP) team, the architects and consultants of the RRI methodology for upgrading their knowledge in project implementation and the good work done.
Ms Mensah said the construction of the project gave testimony that when equipped with the right tools and guidance, community members irrespective of their levels of formal education, could delve their innate wisdom and indigenous knowledge to identify and give priority to their needs.