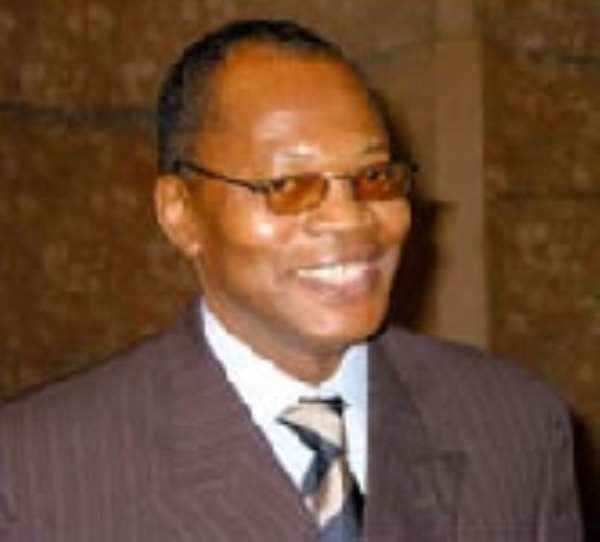 The Executive Secretary of Economic Community of West African States (ECOWAS), Dr Mohamed Ibn Chambas has called for additional training support from the United States for the ECOWAS Standby Force (ESF) to improve its capacity to perform peace support operations (PSO).
During a visit to the ECOWAS strategic cell in Abuja for the ongoing 16-day joint Command Post Exercise involving troops from five Member States, Dr Chambas praised the US and the other partners, who have supported regional capacity building in peace support operations.
This was contained in a statement issued on Wednesday by the ECOWAS Secretariat in Abuja, Nigeria and made available to the Ghana News Agency.
The African Contingency Operations and Training Assistance Programme (ACOTA) involve command and staff officers from the ACOTA partner nations of Benin, Ghana, Mali, Nigeria and Senegal.
There are also officials from the ACOTA programme office of the United States European Command; Northrop Grumman Company; ECOWAS Secretariat and the Kofi Annan International Peacekeeping Centre (KAIPTC) in Accra, Ghana.
"We look forward to many more of such trainings to prepare us better for peace support operations," he said, during the visit to the cell for the inaugural exercise.
The cell is linked by an integrated telecommunications network to the participating units in the various countries and the Taskforce Headquarters of the ESF, which has relocated from Abuja to the KAIPTC for the exercise.
The Taskforce component of the ESF, comprising 1,500 troops, is expected to be ready for deployment by 2008 while the remaining 5,000 comprising the main Brigade should be ready by 2010 in line with the African Union timeline for bringing into operation Regional Standby Forces.
The statement Dr Chambas described peace, security and stability as critical platforms for development as it would provide the environment for the Sub-Region to harness its huge potentials and deploying them to improve the quality of life of its citizens.
He hailed the exercise, which simulates a realistic conflict situation, as a welcome preparation for the Standby Force for the unforeseen.
Officials of the ECOWAS Mission Planning and Management Cell and Grumman Company briefed Dr Chambas during the visit.
Participating troops included personnel of the Air Forces; Police; Navy and civilians from the participating countries.
The exercise would end on Thursday, December 14 2006.