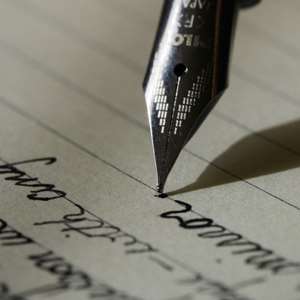 I've written this piece to highlight how social media is being used to support students who did well on their WASSSCE but are unable to continue their education because of financial constraints. The most recent one I saw was posted by Yayra Koku of NDC on Facebook. Where a child from Agona Wawase in the Agona West Municipality had blown 5As and 3Bs, staying with his ill grandmother, and is unable to continue his studies due to financial constraints. He was able to assist this youngster, according to the well-known NDC activist, and he kept pleading with others to do the same. In addition to this, I have seen a few blogs like this one asking for financial assistance for deserving but struggling students.
I am aware of certain MPs who have taken tiny steps to address the issues of poverty and education by establishing scholarship programs for deserving but underprivileged students in their various areas. Dr Yaw Osei Adutwum, Ghana's minister of education, stands out among the MPs because he regularly sponsors students from his constituency to enrol in engineering programs.
Despite the GETFUND scholarship that students were encouraged to apply for, it appears that the platform is either not easily accessible to deserving but financially strapped students or is biased toward a certain group of wealthy persons. Even better, the lengthy procedures required to apply for a GETFUND scholarship are enough to put off anyone who wants to rely on it for financial support. The GETFUND scholarship might also be created to just cover tuition costs, as opposed to extra expenses like boarding, food, and stipends, as is the case in other jurisdictions.
It's critical to evaluate the FHS's viability and its intended goals in light of the well-publicized social media push for funding for deserving but indigent students. The aim for which the GETFUND scholarship was established will not be able to be achieved if it cannot be made flexible and instead becomes overly bureaucratic. The country is cutting short the future of these gifted children and preventing them from developing into full national assets if they cannot fully rely on the GETFUND to pursue their education.
What stops GETFUND from distributing application forms to different secondary and TVET institutions so that underprivileged but gifted students can fill them out? What stands in the way of GETFUND streamlining the procedures involved in giving deserving but struggling students scholarships? While the country has the resources to support these poor youngsters, it is regrettable that we must turn to social media to ask for assistance on their behalf. It is a poor representation that casts doubt on GETFUND's operations and whoever is in charge of awarding scholarships. It was often believed that GETFUND scholarships were only intended for an elite group of political apparatchiks. I'm starting to believe that this statement is not only accurate but also a well-established syndicate system that only benefits wealthy and undeserving students as needy students increasingly turn to social media for assistance.
BY Isaac Ofori
(Demographer, Human Rights Advocate and Educationist)