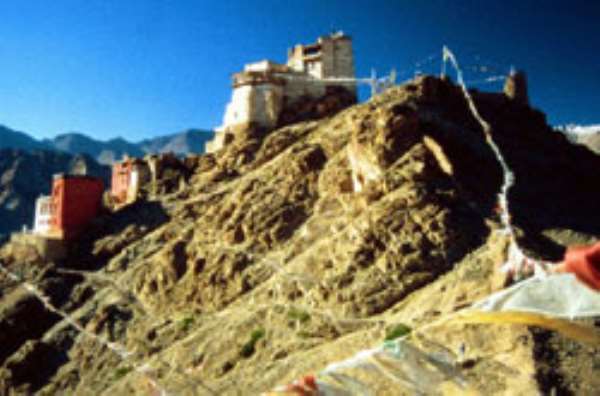 This year's International Mountain Day was marked in Accra on Monday under the theme: 'Managing Mountain Biodiversity for Better Lives.'


A statement in Accra from the Ghana Wildlife Society said the theme of the celebration was to offer opportunity to increase awareness of mountain biodiversity and to promote action for its sustainable management.
As part of activities marking the Day, the Ghana Wildlife Society in collaboration with the Ministry of Local Government, Rural Development and Environment and with support from the United Nations Development Programme (UNDP) undertook explorative tours to mountain areas and to project sites in the Afadjato-Agumatsa Community Forest Conservation Project in the Hohoe District. The Day was also marked with film show and open public discussions on mountain biodiversity along the Akwapim Ridge and its surrounding communities and schools under the Ministry's Youth in Environment Project (YEP).
The statement said mountains were storehouses of biodiversity, supporting approximately one quarter of terrestrial biodiversity and hosting about half of the global hot spots and that the intensive and unsustainable use of resources by humans put this unique biological and cultural heritage at the risk of extinction.
It, therefore, called for a global alliance of international organizations, national governments, civil society and mountain populations as stewards and beneficiaries of biodiversity in mountains to take action.
The International Mountain Day was set aside by the United Nations General Assembly on December 11 2002 to increase global awareness of the importance of mountains.