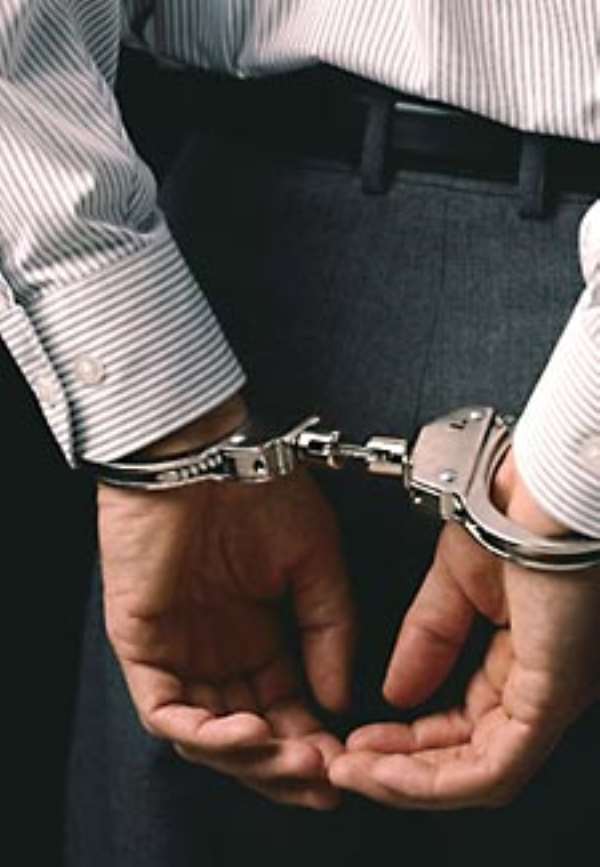 DAVID Kattay, 28, teacher, has been sentenced to two years imprisonment in hard labour for producing imitations of some alcoholic beverages.
He was said to have used mahogany tree backs and other substances with chemicals to produce fake drinks including Kasapreko Opeimu Bitters for sale in drinking bars in Nsasam.
Mr Joseph Mensah, presiding judge, described Kattay as "a danger to society", saying that the practice of producing fake drinks onto the market could lead to deaths.
The facts of the case as presented to the court by the prosecution were that on July 11, the security section of the company received reports that, Kattay, a pupil teacher at Nsasam Adoagyiri, had sold eight bottles of Opeimu Bitters which the buyer suspected to be fake.
The informant told the accused that he needed more of the drinks and therefore asked the accused to come the following morning for his money.
When Kattay returned the next day, he was arrested after he delivered two cartons of the drink.
When his home was searched, a number of empty Kasapreko bottles, corks and some chemicals suspected to be the substance he used in producing the drink were found.
A sample of the drink was sent to the Ghana Standard Board for examination and it was detected to be fake.