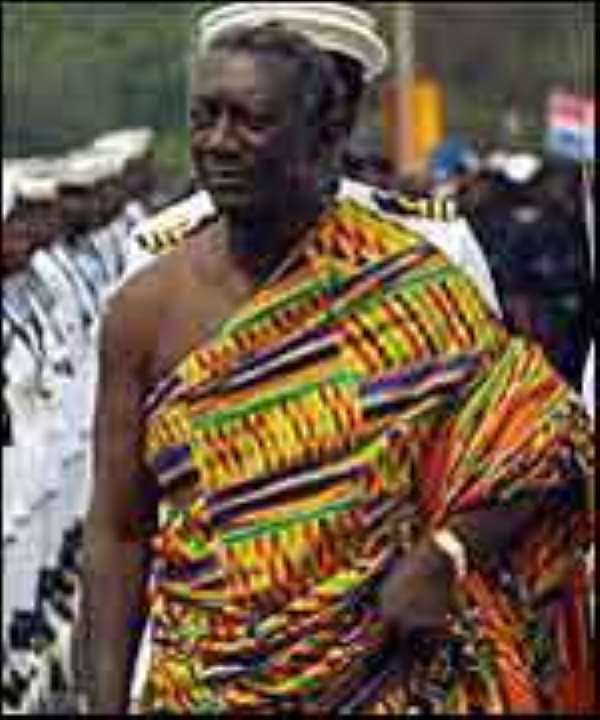 President John Agyekum Kufuor hit his 68th birthday on Friday. The day was marked with a reception at the Osu Castle Gardens.
A galaxy of top Ghanaian musicians and artistes including Ofori Amponsah; Kwabena Kwabena; Abrantie Amakye Dede; A.B. Crentsil; Paapa Yankson; Noble Nketia; Diana Akiwumi; Agya Koo, Dr Abusua and Yaabode were on hand to perform.
So exquisite were their performances that at some stages, the President and the wife, Theresa, took to the dancing floor and displayed some wonderful dancing skills.
Earlier in the day, President Kufuor received well wishers, who called to congratulate and extend to him best wishes at his residence. Mr Sampson Kwaku Boafo, Minister of Chieftaincy and Culture, said the reception to honour the President was not organised with State funds.
He said it was put together by friends.
In a message to the President, the ruling New Patriotic Party (NPP) said it was a great honour to have him to lead the Party out of political wilderness to the glory and challenge of political power. It wished him the best of luck and the blessings of God in the years ahead.