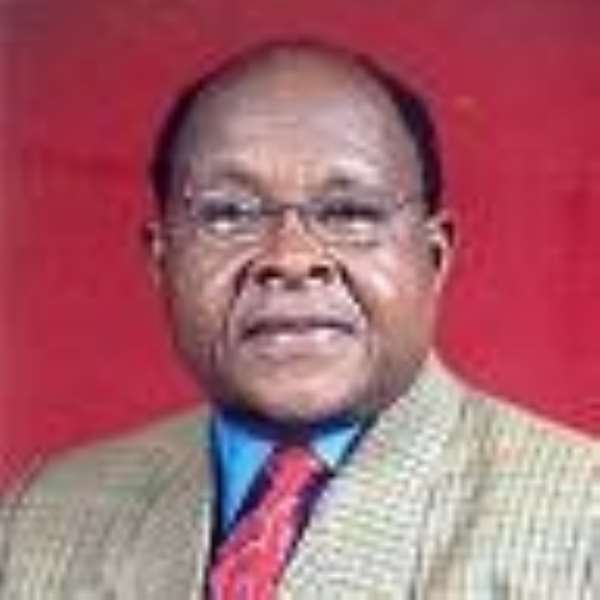 Ghana Telecom (GT) is undergoing financial and administration audit to facilitate the privatisation of the Company.
Communications Minister, Professor Mike Ocquaye told the GNA that the audit was to enable the Company to begin operations on a clean slate after the change of the Management.
The Board of Directors of GT on Wednesday announced a change of the Norwegian Telenor Management Team to a wholly Ghanaian Management.
The Board cited the expiry of the management contract between the Government, which owns 100% of the stakes in the Company, and the Norwegian Managers.
The three-year contract was from 2003 to December 2005 after which the foreign team has continued in that position till date.
Giving reasons for the sudden decision to abrogate the contract, Minister Ocquaye said both parties had been negotiating the terms of transition after the expiry of the contract.
He said there were basic issues that, until now, needed to be agreed upon such as giving up of the Chief Finance Officer's position to a Ghanaian.
Prof. Ocquaye said the discussions were held without prejudice and that there was no need to play the blame game.
He described the period given to the Norwegian group to quit as a transition period saying "there was the need for both parties to co-manage affairs to suit international standards."
This, he said, was to make GT attractive for the long term plan of seeking investors.
Prof. Ocquaye said the Government had already placed advertisements to recruit a Transaction Advisor for the privatisation of the Company through an open bid process.
"We have taken the trouble to go through this process to ensure that there is no panic for the plans to move smoothly."
A release from the GT Board on Thursday said it had appointed Mr. Dickson Oduro-Nyaning, Former Deputy Chief Executive Officer, as the Acting Chief Executive Officer.
Mr. Joe Owusu-Ansah, Acting Chief Financial Officer, would continue to act in that capacity; Mr. David Mettle, Deputy Chief Technical Officer, becomes the Chief Technical Officer; Mr. Philip Sowah becomes Chief Officer, Onetouch, Ms Fitnat Adjetey is the Company Solicitor, while Mr. Ekow Mill becomes the Company Secretary.
The statement said "the Government of Ghana and Telecom Management Partners (TMP) signed an agreement in 2003 giving the management of Ghana Telecommunication Company Limited to TMP for a period of three years ending 31st December 2005.