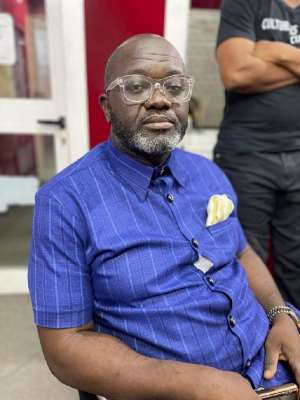 The National Chairman of the Progressive People's Party (PPP), Nana Ofori Owusu, says he has taken the 'Ken Must Go' campaign a notch higher by writing to the Finance Minister, Mr Ken Ofori-Atta directly to resign on moral grounds.
Speaking as a panelist on Accra100.5FM's morning show Ghana Yensom hosted by Odehyieba Kofi Essuman on Wednesday, 21 December 2022, Mr Owusu said Mr Ofori-Atta must resign because his administration is saddled with too many conflicts of interest situations.
He explained that ideally, this should not be happening to the exchequer.
"It is why I wrote to him to resign on moral grounds if the president is dragging his feet in having him sacked," he said.
He stressed that the administration of the finance minister is fraught with conflicts of interest situations.
"How can you be borrowing for your private company by the name Databank to be benefitting at the expense of the vast majority of Ghanaians?" he asked.
He said Databank acted as the transaction advisor for all the borrowings under the watch of the finance minister.
He further charged that all government insurance policies and programmes have been taken away from state-owned insurer State Insurance Company Limited (SIC) and given to Enterprise Insurance, owned by the finance minister.
"These, among others, such as the mismanagement of the economy, are the reasons I am calling on him to resign on moral grounds," he added.
Source: Classfmonline.com