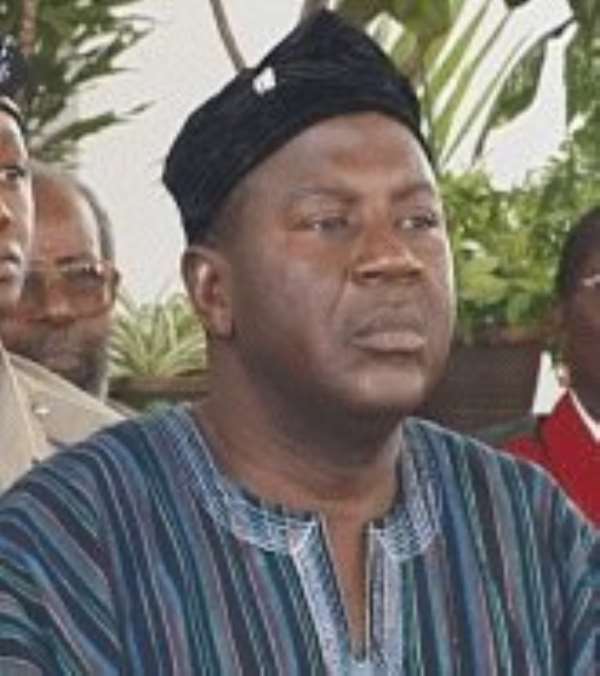 The Nsawam Magistrate Court has slapped a total fine of 4.5 million cedis on two drivers for failing to stop for a Presidential Motorcade travelling between Nsawam and Suhum in the Eastern Region.
Kwame Takyi was fined three million cedis or in default spend six months in jail with hard labour, while Jacob Ofori was fined 1.5 million cedis or in default three months imprisonment with hard labour.
The two pleaded guilty for reckless driving.
Prosecuting, Police Inspector Alex Cosmos said the two accused persons failed to stop for a presidential convoy, heading towards Sambord from Suhum on November 30, 2006.
He said the drivers rather sped off, in an attempt to overtake some stationary vehicles and narrowly avoided clashing into the motorcade. Takyi and Ofori also failed to stop after the incident.
Passing sentence, the Presiding Judge, Mr. Joseph Mensah warned that it is an offence for anyone to drive ahead of Presidential Motorcade.
Only a little over a week ago, one of the cars in Vice President Aliu Mahama's convoy travelling to Sunyani after paying a courtesy call on the Omanhene of Techiman Traditional Area, Oseadeyo Akumfi Ameyaw IV, was involved in a fatal motor accident at Chira, near Sunyani.
The accident cost the lives of three of the Vice President's security guards.
One of the seven persons on board the Land Cruiser, with registration number GR978W, died instantly while the other died on the way to the hospital with the third dying later at the Sunyani Regional Hospital.
The driver of the vehicle, which was directly behind that of the Vice President's, was said to have veered off the road in an attempt to prevent his car from hitting the Vice's and consequently somersaulted.
In a related development one of the Vice President's dispatch riders was also thrown off his motor-bike while traveling to Techiman earlier in the morning.
The front tyre of the bike burst around Yawhimah, a town 10 minutes drive from Sunyani. He was apparently saved because of his helmet.