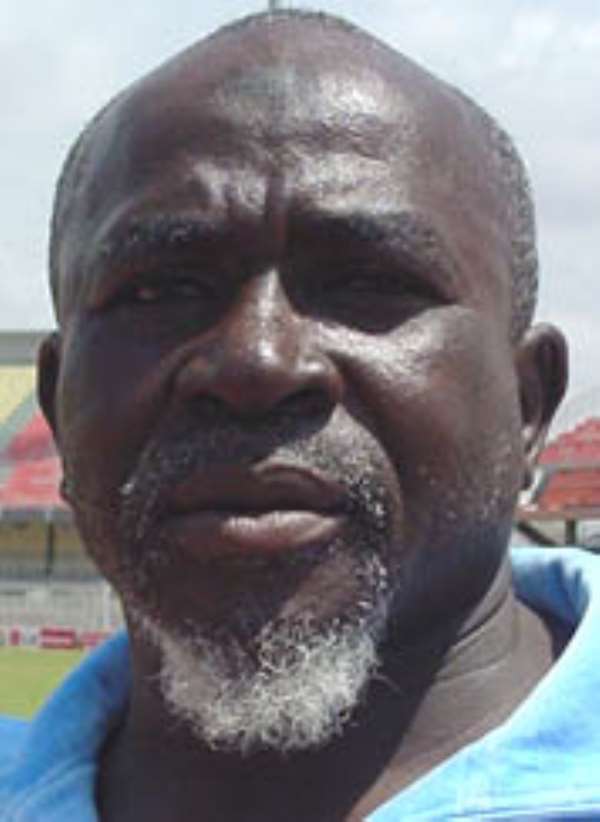 Founder and Chairman of King Faisal Football Club, Alhaji Karim Gruzah says the club is as flinty as it has been in its resolve to fight in order to get a reversal of the Disciplinary Committee's decision to duck them six points for allegedly fielding an unqualified player in their season's opener against Tano Bofoakwa.
Alhaji Karim Gruzah claims he has fresh evidence to tender when his club appears before the Reviews Committee for another hearing of the case. Days after their first week league game against Tano Bofoakwa, the Sunyani club filed a protest against Faisal for fielding Nafiu Iddrisu, who in their opinion was unqualified to feature in the game.
The Disciplinary Committee which heard the case declared Faisal losers of the game, ducking them additional three points.
Faisal, who have not been in their devastating elements this season appealed the decision, but the Appeals Committee of the football federation upheld the earlier ruling by the Disciplinary Committee.
Karim Gruzah says since both committees have ruled against his club, the club will keep fighting until their points are restored to enable them earn a respectable berth on the league table.
Although the Reviews Committee comprises members of the Appeals Committee, which upheld the disciplinary committee's decision, Gruzah is of the conviction the reviews committee will deliver justice to his satisfaction, as according to him, Faisal did nothing untoward in fielding a player the club had duly recruited from Dwarfs.
The brouhaha surrounding Nafiu's registration by Faisal is as a result of a misunderstanding that brought into being two managerial factions in Dwarfs, with one claiming to have the mandate over the other in superintending the club.
One faction claims Gruzah did not conduct business with the right management for which reason King Faisal were ducked the six points. But Gruzah has hit back contending he conducted business with the management of Dwarfs.
He added, the other faction claiming managerial rights of Dwarfs was in receipt of the part payment he effected, and had issued receipt to that effect. That according to Alhaji Gruzah raises questions over the earlier decision by the disciplinary committee, upheld by the Appeals Committee.
Failure to receive favourable judgment from the Reviews Committee, Gruzah pledges to move a step higher for arbitration.
Meanwhile, he said he has taken issues with Dwarfs over the matter at an Accra High Court.