After two years of hibernation occasioned by the coronavirus pandemic, the Ewe Association of Washington DC (EAWDC), on Saturday December 17, 2022, organized its annual get-together at the Adventist Sligo academy on 8300 Carroll Avenue.
The event started with an opening prayer by Reverend Thompson Amesedzi, followed by the procession of traditional chiefs and queen mothers from the following traditional areas: Agotime Kpetoe (Nene Gagli III), Aflao border/Batorme (Torgbui Aglasu Xenyo III), Ziope paramountcy (Torgbui Kpordoave Ahiagba III), Sokode paramountcy (Mamaga Agbobrah II), and Alakple (Mama NyuiawomebↃ).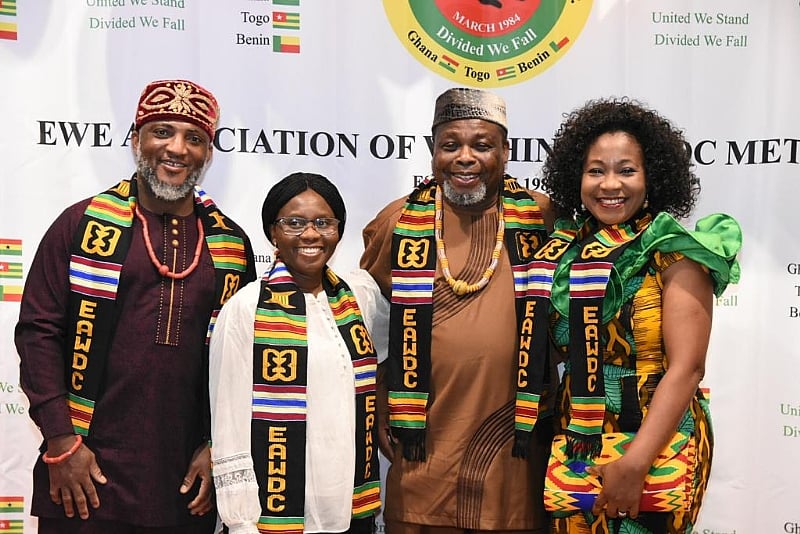 The event was also used to swear in the president of the association, Vincent Kossi, for a second term of two years. A new treasurer, Mr. Anthony Ben Vittor, was also sworn in.
In his acceptance speech, the president asked for the support and cooperation of members to help grow the association and the Ewe community in the DC metro area.
Some members were presented with awards recognizing their contributions to the development of the association. Among the awardees are Dr. Akua Faustina Quist for her outstanding leadership as president from 2016 - 2020, Genevieve Yayra Amarvie for youth activism, Benjamin Kwaku Senyo for excellent work as chair of Events committee, and Mr. Daniel "Alhaji" Owusu for being an outstanding member.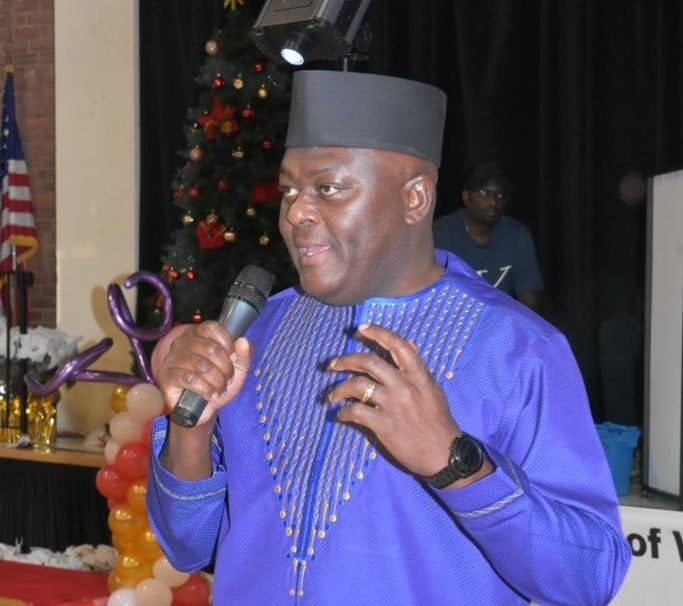 The guest speaker for the occasion was Dr. Tsatsu Nyamadi, president of the Council of Ewe Associations in North America (CEANA). He congratulated the new leadership and members for peacefully electing a new executive.
He also thanked the association for continually making contributions, monetary and in-kind, to CEANA for projects back at home. Dr. Nyamadi informed the gathering that come February, 2023 CEANA will be handing over to the people of Agordoe in the Akatsi district of the Volta region a footbridge it constructed for the community.
In the same month of February 2023, CEANA will hand over four self-contained staff quarters built for nurses at Adutor to help keep nurses in the health facility for emergencies. He appealed to all Ewe people everywhere in North America to join any one of the nineteen Ewe associations that constitute CEANA.
Source: Ewe Association of Washington D C Metro Inc.