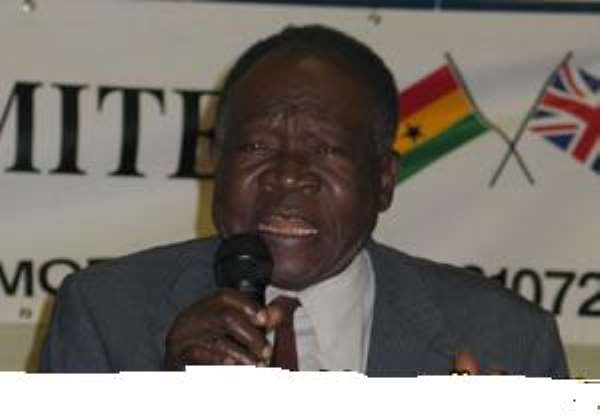 Mr K. B. Asante, President of the GaDangme Council has described as bizarre, a recent failure by the Courts to grant an injunction on the [email protected] project at La Wireless.
The traditional elders and people of La had prayed the Court to restrain the Government from continuing construction of dozens of plush buildings meant to accommodate foreign heads of states, who would grace Ghana's Golden Jubilee celebration next year.
The buildings are being constructed on a vast acre of land given to the Government by the La people free of charge for telecom purposes, but are now in private hands and being used for the jubilee construction without preliminary recourse and consultation from the people and elders of La.
The owners of the land are therefore requesting that the property be returned to them, since the purpose for which it is currently being used would be of no benefit to them.
But the court they prayed to slap an injunction on the project did not grant their request, citing the huge investment pumped into the project as justifiable ground.
But in an interview with Ghananewstoday, Mr Asante said the stance taking by the Court is unlawful.
Mr K. B. Asante also insinuated that the Government would not have allowed the case to have been dragged to Court if indeed the Courts would have been fair.