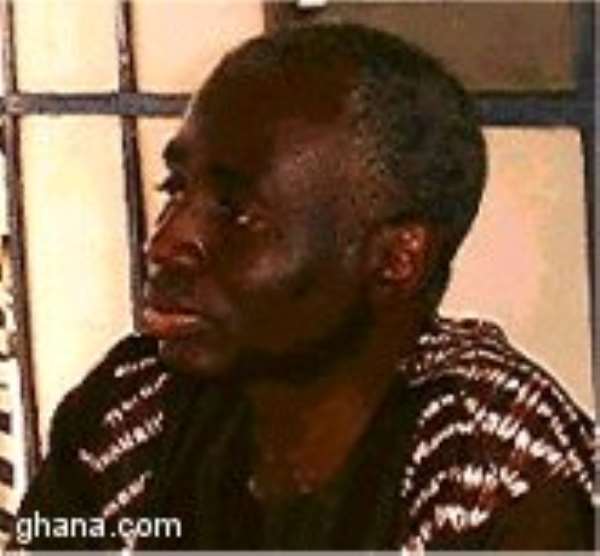 A Court of Appeal presided over by Mr Justice S. E. Kanyoke on Wednesday unanimously dismissed an appeal brought before it by Tsatsu Tsikata, Former Chief Executive of the Ghana National Petroleum Corporation (GNPC).
The other panel members were Mr Justice F. Kusi-Appiah and Mr Justice Annin Yeboah.
Tsikata, the Appellant-Applicant, had filed the motion at the Court to ask it to order the International Finance Corporation (IFC) to be part of a substantive appeal, also before the same Court. Grounds of the appeal were that the appeal was in the interest of justice.
It was also based on rule 10 sub-rules 2 of the Court of Appeal rules CI 19 which requests that: "The Court of Appeal should direct service of appeal to all parties and non-parties." Mr Justice Kanyoke stated that the Court would begin hearing the substantive appeal on Monday, December 4 to determine whether or not IFC should be ordered to testify and to tender the necessary documents at the Fast Track Court
Mr Justice Kanyoke gave the reasons for dismissing the application as: "CI 19 deals with Criminal Appeals and that there was no provision under CI 19, which the Appellant-Applicant could rely on and to urge the Court to order that IFC should be made a party to this appeal." The Presiding Judge noted that CI 19 as amended by CI 25, 1999 was substituted for rule 10 of CI 19.
The Fast Track Court was expected to deliver its final judgement on Tsikata's trial on December 7, 2006. The trial started in 2002. Tsikata is charged with three counts of wilfully causing financial loss of 2.3 billion cedis to the State through a loan he, on behalf of GNPC, guaranteed for Valley Farms, a farming venture, and another count of misapplying public property.
Valley Farms contracted the loan from Caisse Francaise de Development in 1991, but defaulted in the payment, compelling GNPC, which acted as the guarantor, to pay up in 1996.
Earlier, Professor Emmanuel Victor Dankwa, Leading Attorney for the Appellant-Applicant, in his submissions, said even if IFC were not a party they, like other non-parties could be heard in an appeal where justice demanded it.
Prof Dankwa stated: "IFC immunities, where they exist, can be waived by IFC just as IFC Counsel came to the High Court to say they had the immunity and were not waiving it".
Counsel said they needed to be heard on appeal to put across their claim, "as well as their not waiving the immunity".
He said it would be unfair to both IFC and the accused person if IFC were not served with the appeal, which was specifically on a legal issue that they had raised.
Responding to the applicant's submissions, Mrs Gertrude Aikins, State Attorney of the Attorney General's Department, stated: "Our reply to this issue is that a criminal case is between the Republic and the accused person, so then what was the position of IFC?" She pointed out: "IFC was neither an accused person nor a complainant."
According to her, IFC was just a potential witness for the defence, but said: "They are not prepared to waive their statutory immunity under LN 9 of 1958.
"Counsel also decided to hide under 'interest of justice' by submitting that justice demands that IFC should be joined in this appeal," she said.
She submitted that the Appellant's application was unmeritorious and that, there was no legal basis for such submission. "IFC has told the whole world that it has immunity from court process and it is not prepared to waive it and their immunity is statutorily provided and protected by the 1992 Constitution", she stated. Mrs Aikins, therefore, urged the Court to dismiss the application.