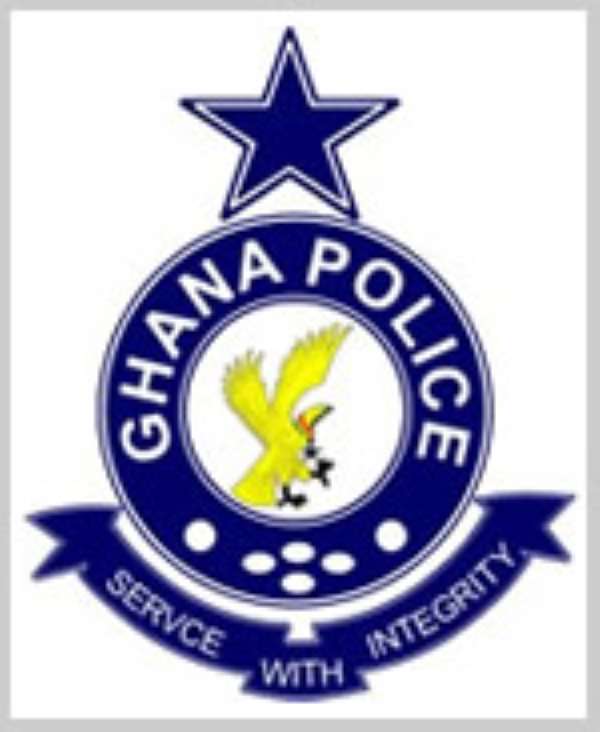 Police in Kumasi have identified some areas in the metropolis where armed robbers, as well as mobile phone and car snatchers, converge in the night to dispose of their stolen items.
According to the police, stolen items such as mobile phones, cassette players, television sets and mattresses are disposed of at cheap prices to provide the robbers with money for merrymaking. The police did not disclose the exact spots for security reasons but stated that they were located at some of the suburbs where the crime rate was very high in the Kumasi metropolis.
They have, therefore, intensified their efforts to arrest and prosecute the criminals.
Briefing the Daily Graphic, Chief Superintendent Alex Amponsah Asiamah of the Manhyia Divisional Police Command said police investigations had revealed that the criminals had created night markets in some areas in the metropolis where they converged to sell stolen items to the public. He said the police had been able to identify the spots and had mounted surveillance to apprehend and prosecute the criminals as a way of flushing out criminals in the metropolis.
Mr Amponsah Asiamah said some of the criminals had also formed gangs who hijacked taxis in the night, stole the daily sales from drivers, abandoned the vehicle at secluded spots and shared the booty afterwards. He explained that as part of their activities, a member of the gang hired the taxi mainly at the main station while another stood at a distance.
He said as the vehicle was in motion, the one who hired the car directed the taxi driver to pick the one waiting by the roadside and as soon as the vehicle stopped, they pounced on the driver, hijacked the vehicle, collected the daily sales and later abandoned the vehicle.
Chief Superintendent Amponsah Asiamah, therefore, advised taxi drivers to be vigilant, especially in the night.
Meanwhile, the police have arrested five suspected criminals at Suame, a Kumasi suburb, for allegedly indulging in criminal activities.
The suspects who were arrested on November 24, 2006 are in police custody helping in investigations. They are Kwabena Owusu, 24, Kwabena Kodua, 25, Kofi Ampofo, 24, Alhaji Adamu, 31, and Morana Sly, 33. The police seized pliers, scissors, kitchen knives and wrapped substances suspected to be Indian hemp from them.
Chief Superintendent Alex Amponsah Asiamah who briefed the Daily Graphic about the arrest said the suspects were arrested at an abandoned cemetery deep in the night. He said the suspects would soon be arraigned.