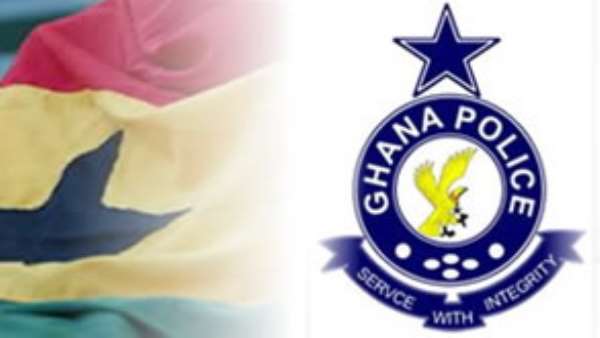 After surviving the turbulent cocaine scandal that had the potential of breaking the spine of the Ghana Police Service (GPS) and the threat of costing him the highest office in the Service, the Inspector General of Police (IGP) Mr. P. K. Achreampong, has effected key changes in the service.
Perhaps as the first major shakeup in the key security institution, the police chief has reshuffled Regional Crime Officers some of whom had been at their duty stations for years. Significantly, the shakeup has seen the appointment of Superintendent Edward Tabiri, a lawyer and Head of the Property Fraud Unit of the GPS who was embroiled in the cocaine scandal but cleared by the Georgina Woode Committee, as Crime Officer for the Central Region.
Superintendent Tabiri, a crack and an uncompromising investigator, takes over from Chief Superintendent Redeemer Dejoe, whose new station is yet to be ascertained by the paper.
Reports from our Central Regional Bureau suggest that Superintendent Tabiri has since Monday visited the Regional Police Headquarters in Cape Coast and is expected to assume office this week.
Greater Accra Regional Crime Officer, Chief Superintendent Bright Oduro, who presided over investigations into some of the matters relating to the missing 77 parcels of cocaine from the MV Benjamin Vessel and the subsequent arrest of some police officers in connection with the missing drugs, is now the Crime Officer for the Ashanti Region. He takes over from DSP Mr. James Amoako.
The Upper East Crime Officer, Supt. J. O. Terkpetey, travels down from his Bolgatanga base to the nation's capital replacing Bright Oduro as the Greater Accra Crime Officer. The regional crime officer for Upper West Region has also been replaced. He has been replaced with Superintendent Wilfred B. Frimpong from the CID Headquarters.
Apart from the reshuffling of Regional Crime Officers, the IGP has also made several changes at the District and Unit Commands.
At the Headquarters, Deputy Commissioner of Police (DCOP) F. K. Agyemang who recently returned from peace keeping duties from Sudan, has been appointed as Director General of Special Duties with additional responsibility for the police Education Unit.
Prior to the appointment of DCOP Agyemang, DCOP George Asiamah, Director of Legal and Prosecutions had an oversight responsibility for police Special Duties.
Sources say the rationale is to sever any ties that these officers might have had with some people in their duty stations, which might impede their work and to also operational efficiency in the police service. The Chronicle is however still investigating an allegation of a $60,000 scandal that is said to have hit an official of the service.